We invited author and holistic mentor Kate Brenton to talk more about what has inspired her. Here she shares a series of 12 short stories that sparked her creativity. Look out for a new story every month!
---
Unexpected Connections
When I was still living in and traveling from Kauai to Philadelphia (with several cities in between), I was interviewed by Jen Pastiloff informally after she had a great experience working together.
I was shy but working that edge and agreed to chatting while she recorded and asked me questions. A woman in Philadelphia saw that interview posted on Facebook and booked an appointment with me while she was pregnant with her daughter.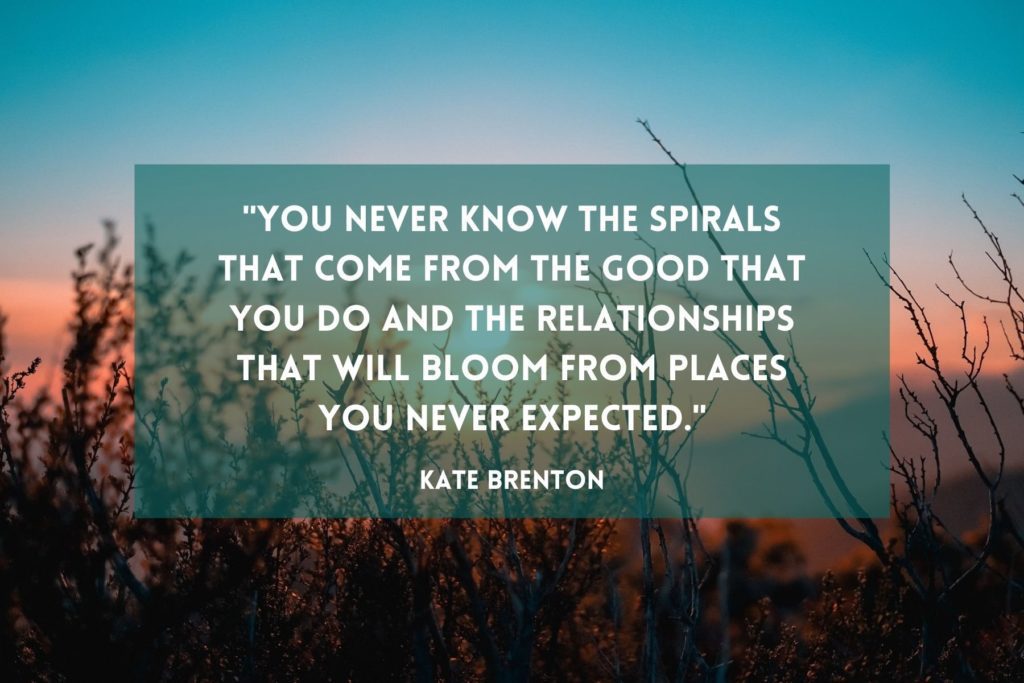 Four years later, she and a few other conscious mamas started a co-op and she called me up to invite my son to join. You never know the spirals that come from the good that you do and the relationships that will bloom from places you never expected.