Inspirebytes Omni Media (IOM) is a women-owned and operated publishing & multimedia company dedicated to effecting positive change by producing books and other items that are inspirational, educational, and entertaining. Through our core principles—service, authenticity, integrity, and fun—we collaboratively develop, promote, and leverage good work in the world.
In 2015, IOM started out as InspireBytes Press with the publication of Martina Faulkner's first book, What if..? Since then, her vision expanded, and the current company launched in 2019. IOM is based on Martina's belief that there is a better way to bring good work to the world while properly supporting the talent behind it. Using a 5-platform, multimedia model with publishing as a hub, Martina took the best of traditional-, hybrid-, and self-publishing models, and created a new way that is both collaborative and more equitable. At its heart, IOM operates with a 'rising tide' philosophy.
With new work in various fields, such as lifestyle, health, fitness, memoir, children's, novel, self-help, poetry, photography, and spirituality already lined up, our goal is to create a community—a home—for both our customers and our family of talent. Whether it's a book, a workshop, a piece of art, or anything in between, regardless of someone's need or area of interest, IOM has something to offer everyone interested in changing the world… or simply enjoying it more.
Our Philosophy
At IOM, we wanted to do things differently, and that includes changing how books are published in order to be kinder to our planet. To that end, we have chosen to use the latest technology to publish all our books and to always offer an ebook version when possible. To learn more about this difference and how it affects the planet, click here.
Our Founder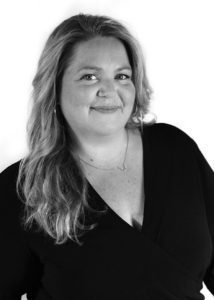 As Founder and President, Martina Faulkner brings over 30 years of experience in both the corporate and nonprofit sectors to IOM. Her vision for something new sparked the creation of this game-changing company and continues to inform its development today.
"IOM is the place 'Where Inspiration Meets Collaboration.' My goal in starting the company was to produce really good work while simultaneously supporting the talent behind it.
To do this, we develop a variety of offerings that cover a wide range of genres and product categories, while also assisting our talent in honing their craft. For me, that's the ultimate win-win: creating compelling work and helping others."