by Isabelle Paquette
Cookbooks are more than just their recipes. In essence, they're like every other story we read, giving us a glimpse into a different life or culture. Cookbooks not only teach us about new flavors and techniques in the kitchen, they also invite us to learn more about the food we create and the relationships we make along the way. It's no wonder the cookbook industry is so popular, with many people from the newest home cooks to the most acclaimed chefs writing their recipes for publication. But how exactly does a group of recipes become a cookbook? You may think that once they're written, cookbooks are edited in a similar way to other manuscripts. In actuality, the cookbook manuscript requires a much more thorough editing process in the copy-editing phase. Here's the run-down on some editing guidelines that IOM uses for cookbooks.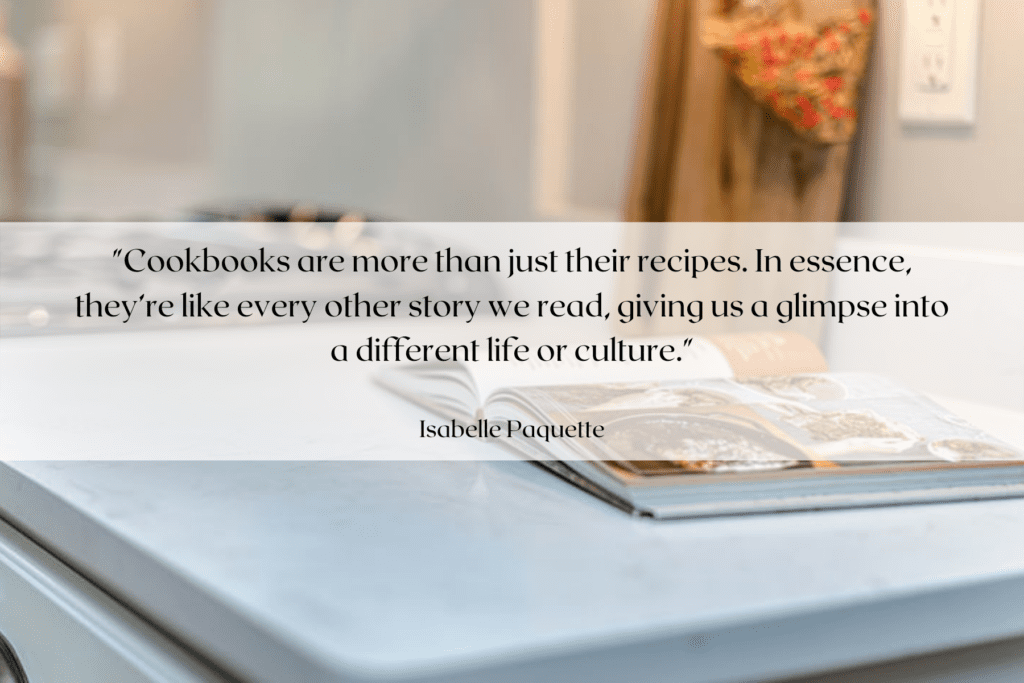 To begin with, it is important to remember that cookbooks are at least 50% instructional. Therefore, all information on the page should be clear and concise for the reader. Does the title make sense with the recipe? Does the yield and timing make sense? If any instructions are confusing, unclear, or contradictory within the recipe, we mark it and write a note for the author explaining what we would suggest changing, and why. Additionally, the format of instructions for each recipe—whether numbered steps or paragraphs—should be consistent throughout the cookbook. In a specific recipe, we need to ensure that preparation instructions are not repeated twice both in the ingredients list and the instructions. For example, if the list says, "2 carrots, chopped," it is unnecessary in the instructions to say "chop carrots."
The ingredients list should also be consistent. This means checking that all the ingredients and their respective amounts appear the same way in both the ingredients list and the instructions. Ingredients should appear in the ingredients list in the same order as in the instructions, while the same ingredients throughout the cookbook should be typed out the same way. For example, you would want to avoid using "fresh lemon juice" in one recipe, and "freshly squeezed lemon juice" in another, when you mean the same thing. All measurements should be consistent and accurate, and any conversions need to be correct. Finally, all ingredients should be unambiguous, so the reader knows, for example, that they should be using either a dried or a fresh herb.
Above all, checking for consistency is the biggest part of editing a cookbook. Everything needs to match. We often suggest to our authors to create a "standards" file where they keep a record of their preferred usage. Using these guidelines makes the copy-editing phase of a cookbook less challenging and a lot more fun. Though the process may be strenuous, it's all worth it in the end when the author's culinary story is finally shared with the world.