Volume I / Issue 5 — 18 August 2020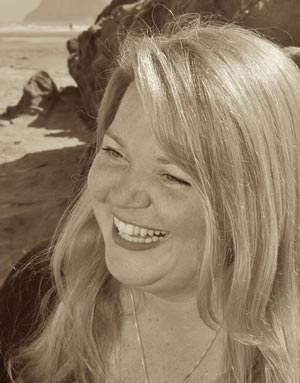 The end of summer invites us to savor the lingering, long, warm days as we begin to plan for crisp mornings and busier lives. For some of us (like me) the promise of chilly nights makes me a bit giddy. I love an autumn moon under a cozy blanket. Others I know are lamenting the end of slower days and warmer nights. No matter how you look at it, change is in the air.
I think that's how Patricia Pedraza looks at life. Her keen eye—honed after decades as a Producer at CNN—has allowed her to create beautiful designs by changing the way she sees the world around her. Drawing on her vast experience behind the lens, she has created an entirely new genre of work that has its foundation in the kaleidoscope. Each piece is an invitation to see things in a new way.
Melissa Groo also invites us to see life from a different perspective. Her award-winning wildlife photography captures the essence of nature in the most beautiful way. We were thrilled when Melissa agreed to add valuable information to our upcoming book, When the World Went Quiet. In it, she has shared her favorite resources for conservation to help kids learn and get involved—hopefully inviting them to shift their perspective on wildlife and nature. She also loved our book, and wrote a truly thoughtful endorsement.
Changing how we see things creates opportunities. Being open to new experiences, new discoveries, and new perspectives—being curious— is one of the best ways to move through life… because you never know where life will take you, which could be one of your best adventures yet!
Wishing you well,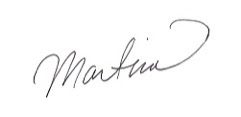 ---
Sign up to be notified about your favorite upcoming releases!
---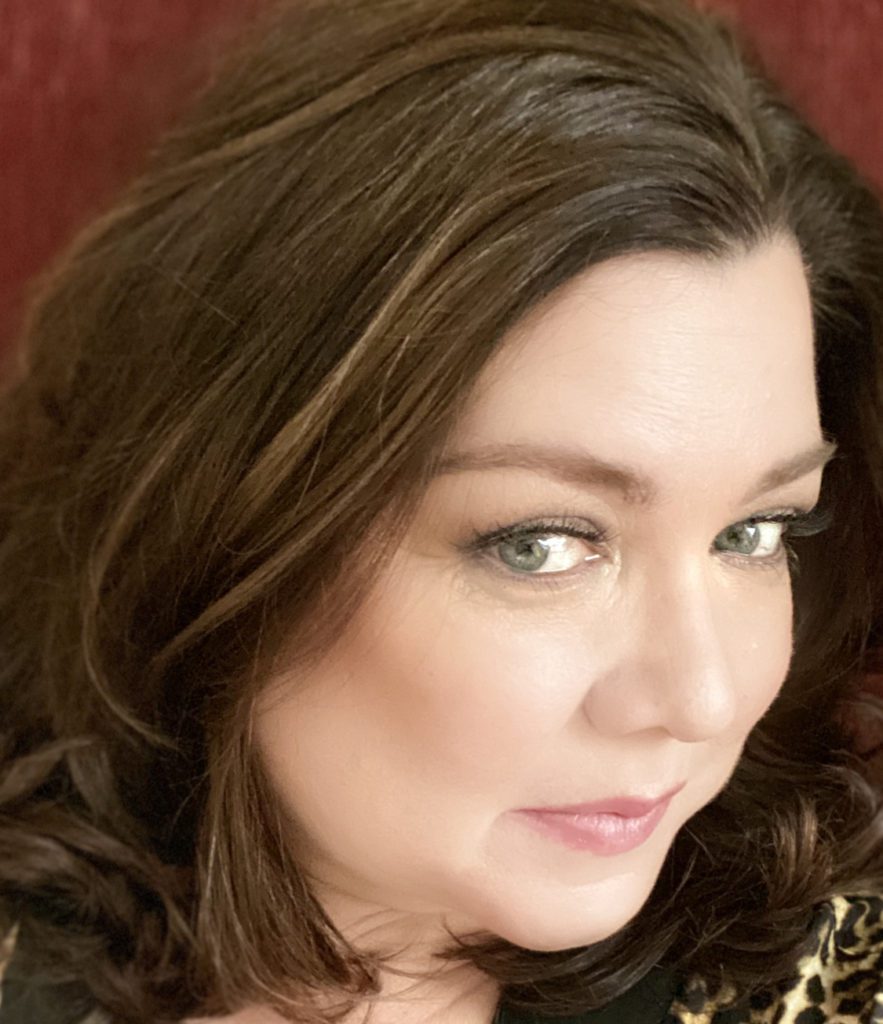 Patricia Pedraza
Photographer and Designer, Patricia Pedraza, knows how to develop whimsical art that engages with audiences of all ages! Having come from a television production background, Patricia has a keen eye for capturing beauty wherever she goes.
Coming in October, her botanical coloring book, Kaleidoscopic Art, is not to be missed. In this one-of-a-kind coloring book for adults, you will find beautiful images inspired by her photography. Patricia's creative aesthetic floods every page, ready for you to add your own colors. Check out her instagram @patriciapedrazadesign for a peek into her world filled with beautiful art of symmetry and design.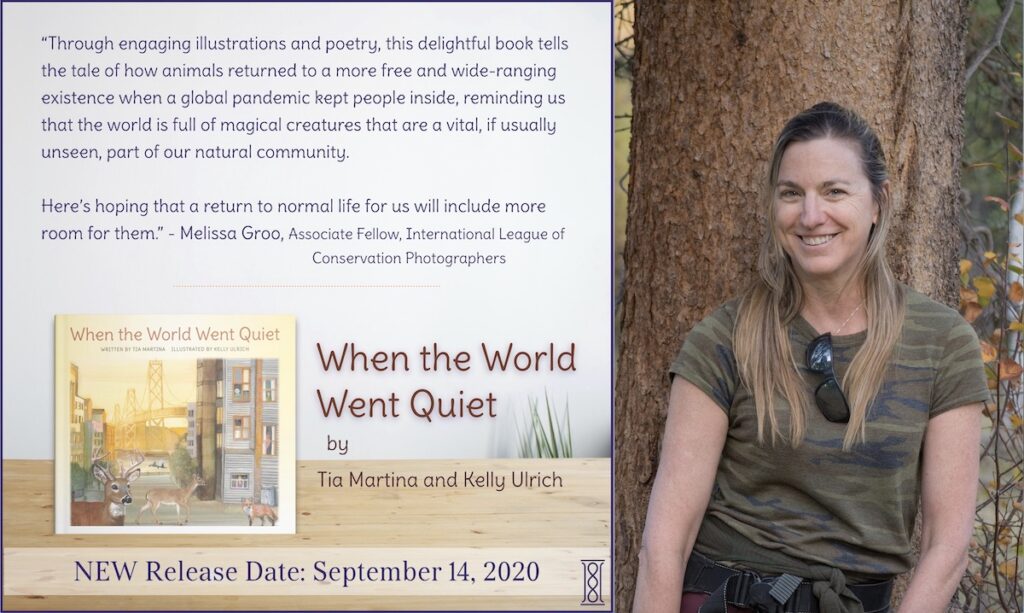 We are thrilled to share with you Melissa Groo's, endorsement for our upcoming book, Coming September 14th.
"Through engaging illustrations and poetry, this delightful book tells the tale of how animals returned to a more free and wide-ranging existence when a global pandemic kept people inside, reminding us that the world is full of magical creatures that are a vital, if usually unseen, part of our natural community. Here's hoping that a return to normal life for us will include more room for them." (July 2020)
Follow us on social media for special giveaways and events as we approach release day!
---
"August rain: the best of the summer gone, and the new fall not yet born. The odd uneven time."
– Sylvia Plath –
---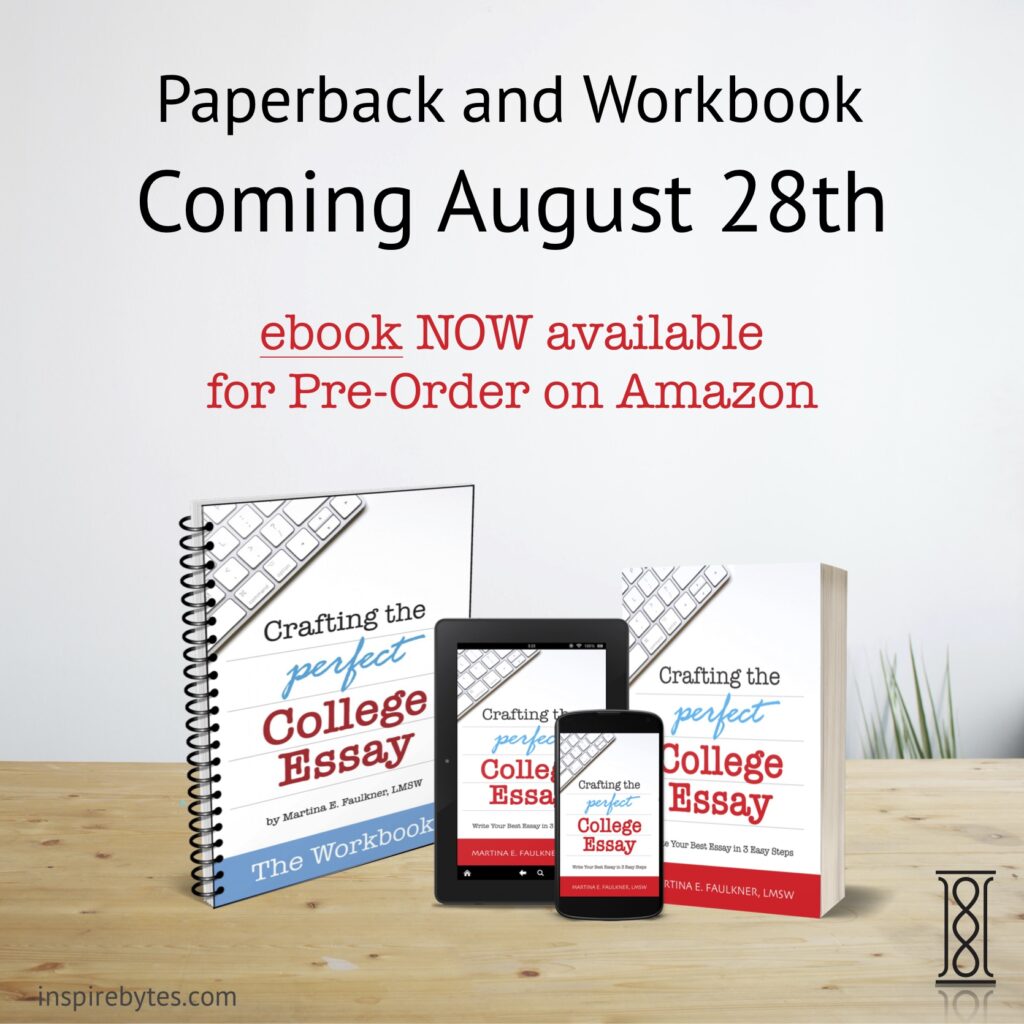 Available for Pre-Order!
Don't miss this informative guide to crafting the perfect college essay!
Not only can you read about the theory behind this comprehensive step-by-step process, but you can also purchase an accompanying workbook full of helpful exercises.
This is a must-have for anyone preparing to go to college (or who just want to improve their writing skills).
---
GELO DI ANGURIA—WATERMELON CUSTARD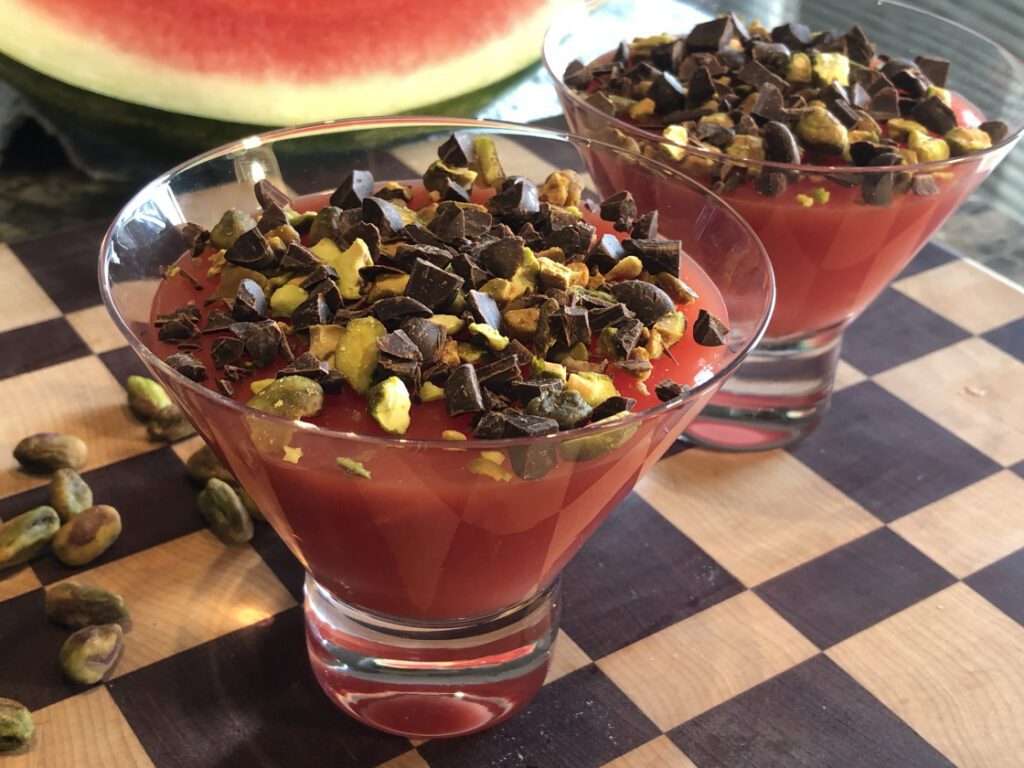 by Joanna Quargnali-Linsley
This refreshing gluten-free and dairy-free dessert is a sneak-peak at Joanna's summer cookbook (to be released next year). If you make it, be sure to tag us when you post it! (Joanna's Instagram, IOM's Instagram)
What You'll Need
4 cups watermelon juice
1 teaspoon rose water
½ cup sugar (you may need more or less depending on how sweet your watermelon is)
½ cup cornstarch
Instructions
Prepare the watermelon juice by removing seeds from fresh watermelon, mashing the pulp, and then straining it.
In a saucepan, over medium low heat, stir all ingredients with a whisk for 10-20 minutes. The color will begin to darken. It should end up somewhere in between the opacity of pudding and jello. At first, the cornstarch makes the liquid very pink, but as it heats, the color darkens and thickens.
When the mixture has thickened, remove it from the heat and allow it to cool to (almost) room temperature before putting in individual dishes, a pie shell, or a larger dish to serve from.
For garnish: add chopped pistachios and chopped dark chocolate.
---
Upcoming Events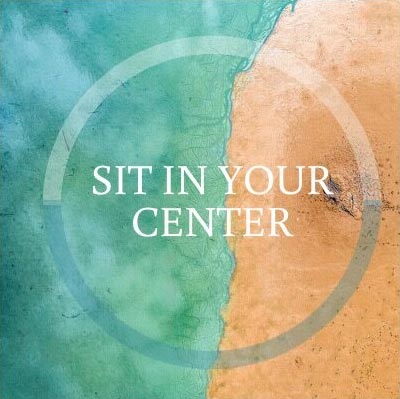 Jill Kempner
Sit In Your Center: An Online Retreat for Women
September 20-October 11, 2020
This online retreat is designed to help women re-embrace with themselves, nature, and ultimately help to create a calming escape to digest the chaos of daily life. 
"Sit in Your Center is an opportunity to deeply connect with yourself, in a safe environment. Kate's ability to hold space, her dedication to her own practice, and her passion for sharing combined to soothe my soul —at the same time, I felt cracked open and connected to myself at a new level."
Jill Kempner
Third eye and ear
chakra healing
August 22, 2020
Connect more deeply with your third eye and ear chakras in order to release tension and negative feedback. This is a group experience that you can participate in live or have for later. 
"In this 1-hr group healing you will relax your physical body and allow for deep cellular healing from your angels to clear any pain or discomfort from your physical body connected to your third eye and ear chakras—including the physical eyes, master glands, and your inner ear organs."