Back to Shop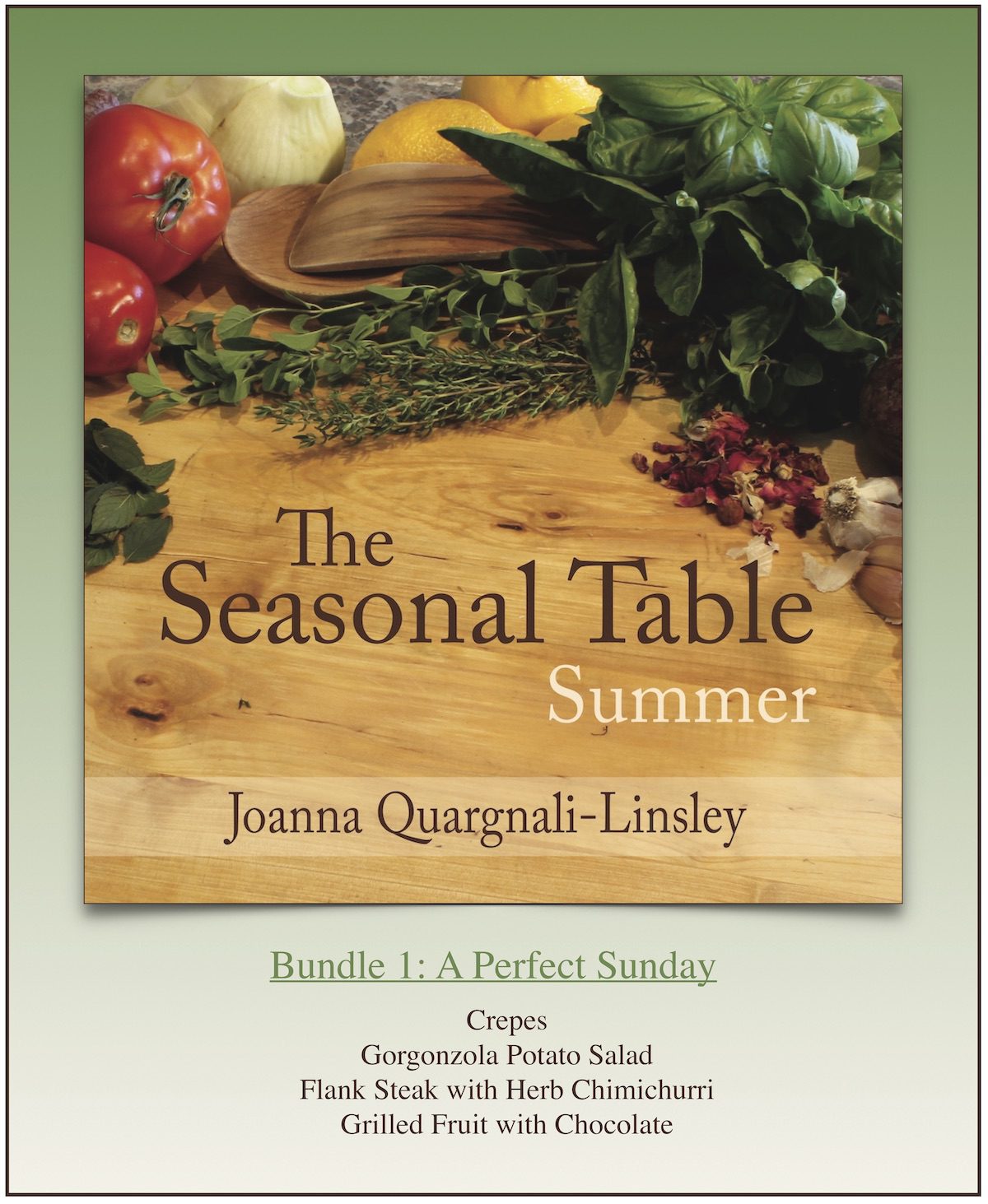 To stay informed about this and other products,
sign up for the IOM newsletter
.
The Seasonal Table: Summer — Bundle 1: A Perfect Sunday
$3.95
"A Perfect Sunday" – There's nothing like spending a Sunday in the kitchen cooking up homemade meals. What better way to kickstart your menu than with this Sunday bundle of recipes straight from Joanna Quargnali-Linsley's upcoming cookbook, The Seasonable Table: Summer. This bundle includes breakfast Crepes, Flank Steak with Herb Chimichurri, Gorgonzola Potato Salad, and Grilled Fruit with Chocolate!
You may also like…
The Seasonal Table: Winter

$

30.95

Nature has an inherent wisdom that is echoed in the foods we grow, cook, and eat. Our personal interactions with food are how we learn to take care...