Back to Shop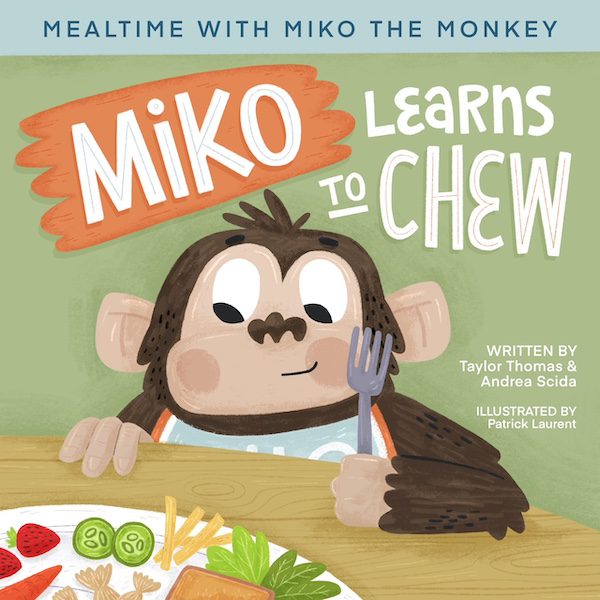 To stay informed about this and other products,
sign up for the IOM newsletter
.
Miko Learns to Chew
Illustrated by Patrick Laurent
Coming May 2023
Miko the monkey is afraid to chew. But with the help of his feeding therapist and his mom, he learns that chewing and trying new foods can be fun! Created by feeding therapists, Taylor Thomas and Andrea Scida of the Pediatric Feeding Institute of Florida, we follow along as Miko explores chewing a pancake for the first time. His often funny—but very real—reactions to having to chew something new perfectly demonstrate what happens when a child is afraid to chew.
In order to help their patients overcome the fear of chewing, the authors worked with artist Patrick Laurent to create the Miko character and his colorful world. Together, they have made an inspiring book that will entertain and support children and parents alike. As the first in a series of feeding therapy-related work, Miko is bound to become an instant favorite.