Back to Shop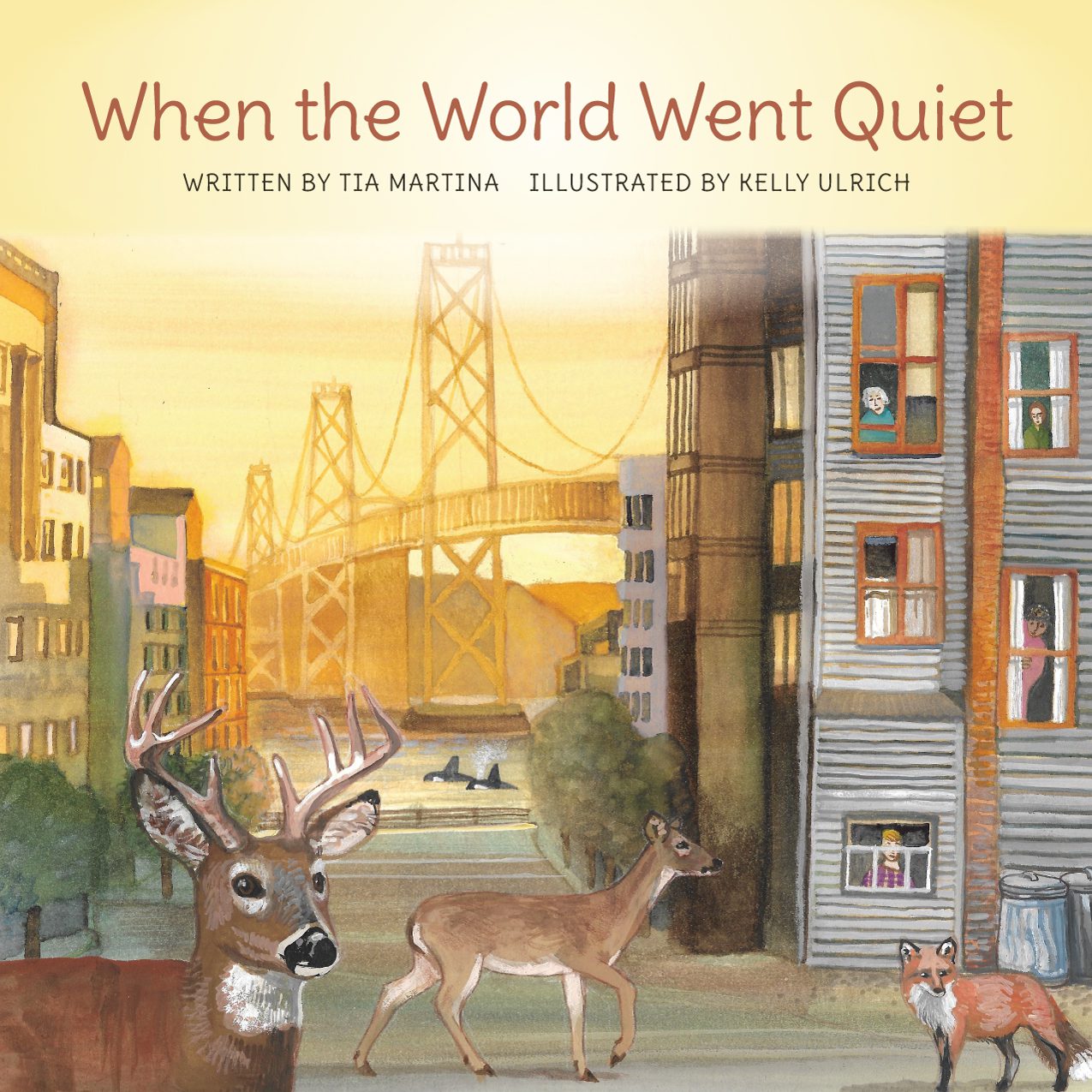 To stay informed about this and other products,
sign up for the IOM newsletter
.
When the World Went Quiet
Illustrated by Kelly Ulrich
$14.95
During the global pandemic in early 2020, stories of wildlife showing up in unexpected places began to emerge. From foxes cavorting in gardens to geese sunbathing in Israel, these stories invited us to take pause, gaze with wonder, and enjoy the whimsy of seeing creatures explore what was previously primarily a human habitat.
In this book for children of all ages, Tia Martina's magical words combine with artist Kelly Ulrich's inspired illustrations to create a book that takes you on a journey around the world from the comfort of your own living room, while also gently highlighting the balance between nature and humanity.
Available in Paperback and Ebook.
---
"For most, the COVID-19 pandemic turned our lives upside and it was hard to find a silver lining. Thank you to Tia Martina and Kelly Ulrich for finding it FOR us. I remember seeing the pictures of penguins cavorting in downtown Cape Town and goats chomping on shrubbery in larger Welsh towns. Those pictures brought a smile to my face when I so desperately needed one. How delightful to see book that celebrates the animal kingdom's grateful, curious response to what was, for humans, such a disaster. Charming and whimsical, I bought five copies and can't wait to send one to all of my local elementary schools."
– Katy Regnery, USA Today and New York Times #1 Bestselling Author
Publication Date
September 14, 2020
Product Dimensions
8.5 x 0.13 x 8.5 inches
ISBN 13
978-0-9963668-5-4