Back to Shop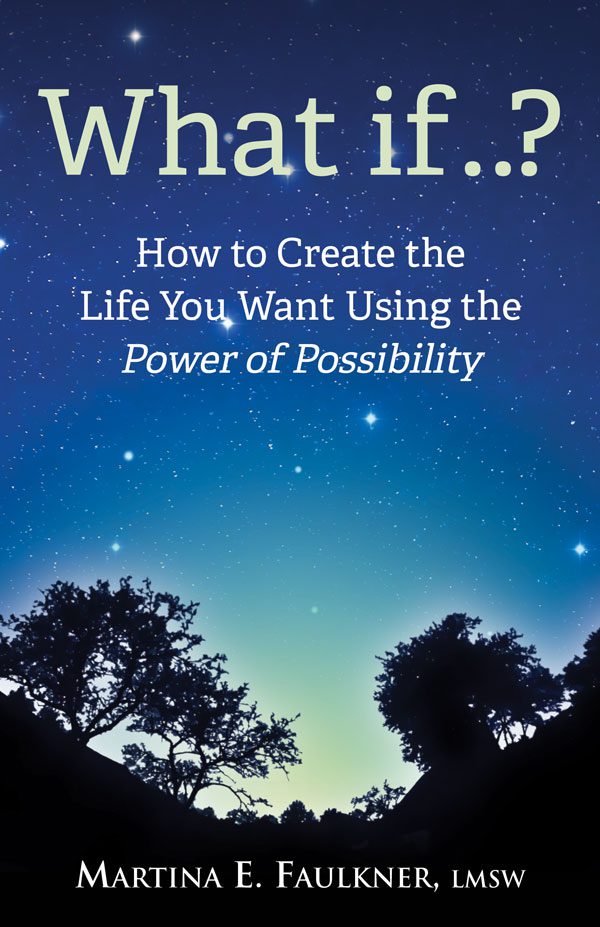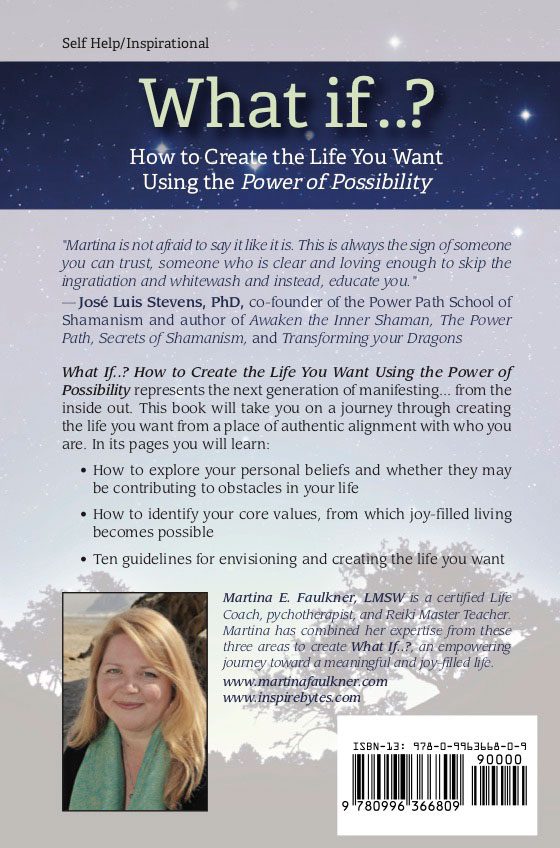 To stay informed about this and other products,
sign up for the IOM newsletter
.
What if..?
How to Create the Life You Want Using the Power of Possibility
$13.95
What if..? represents the next generation of manifesting… from the inside out. This book will take you on a journey through creating the life you want from a place of authentic alignment with who you are. In its pages you will learn:
How to explore your personal beliefs and whether they may be contributing to obstacles in your life
How to identify your core values, from which joy-filled living becomes possible
Ten guidelines for envisioning and creating the life you want
Available in Paperback and Ebook.
---
"Martina is not afraid to say it like it is. This is always the sign of someone you can trust, someone who is clear and loving enough to skip the ingratiation and whitewash and instead, educate you." José Stevens, PhD, co-founder of The Power Path School of Shamanism and author of Awaken the Inner Shaman, The Power Path, Secrets of Shamanism, and Transforming Your Dragons.
You may also like…
What if..?® Organic Tote Bag

$

25.00

The What If…?® tote is a must-have for all your shopping needs! This large, 100% certified organic cotton bag comes in two elegant styles....

What if..?® Mug

$

14.95

This mug is bound to spice up your mug rack, as it reminds you to think about what's possible by embracing a single question: What If…?® With a...
Publication Date
June 4, 2015
Product Dimensions
5.5 x 0.4 x 8.5 inches