Back to Shop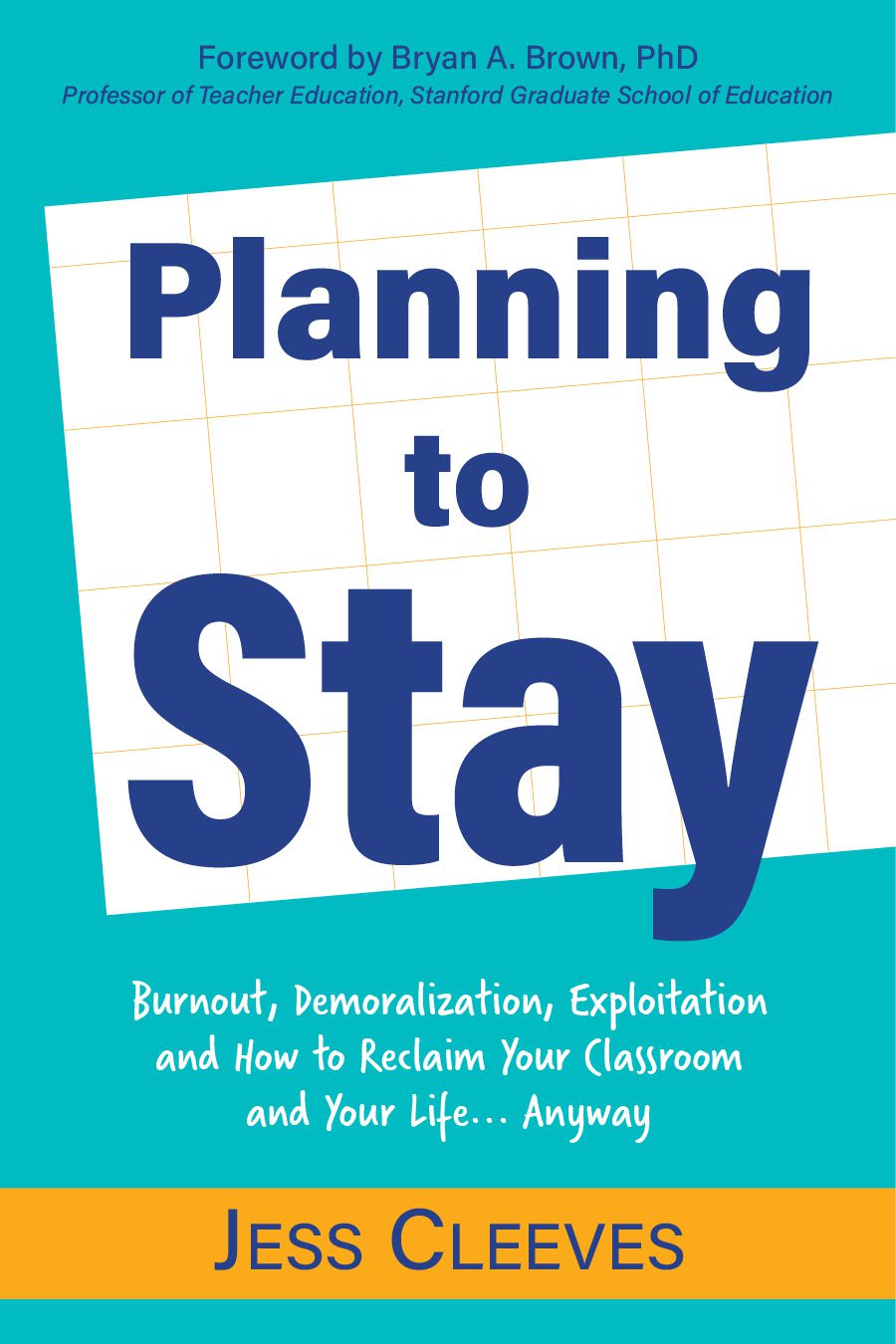 To stay informed about this and other products,
sign up for the IOM newsletter
.
Planning to Stay
Burnout, Demoralization, Exploitation, and How to Reclaim Your Classroom and Your Life … Anyway
$19.95
Planning to Stay is a book for educators who are exhausted, who don't want to quit, but who feel like they don't know what else to do. Teaching has never been easy, but those teaching between 2020 and now know that it's almost never been harder. Understandably, many educators are calling it quits on a profession that previously felt like a calling. But it doesn't have to be that way. In Planning to Stay, Jess Cleeves offers a different solution, through:
helping educators to better understand the cause of their pain (by distinguishing burnout from demoralization and exploitation);
offering structural perspective (because the least helpful thing is to blame individuals for systemic failure); and
providing clear strategies for fortifying against all of the myriad threats so that educators can stand their ground.
When paired with the companion planner, Planning to Stay becomes an invitation to the educator who wants to reclaim their passion while simultaneously restoring balance to their life. Jess' thoughtful approach is written specifically for educators, as she spent 20 years as a science educator herself and knows from firsthand experience the various challenges that exist in education—as well as how to work with them to create healthier opportunities. Jess Cleeves now serves as a facilitator and coach for individuals and organizations.
=========
From the Foreword: "The reality of a teacher's life is often rendered invisible by mythical movies of selfless 'hero' teachers. Reality is much different. As a teacher, you need help. As a human you need loving relationships. As an educator, you need sleep. As a person who passionately gives your time humanizing students, you need therapy. You need to laugh. You need to remember that you are supporting children. Most importantly, you need to recall that you are a person who can only give of yourself when you are operating out of the fullness of your life. The simple beauty of Planning to Stay is that it offers an honest and pragmatic guide to a life as a fulfilled teacher. It is a conversation we have behind closed doors. It is a revelation that we can be embarrassed to have with those who don't get it. However, If you are not planning to stay, you are ultimately planning to leave." – by Bryan A. Brown, PhD, Professor, Science Education, Stanford University
More From This Author
This is a DIGITAL file only—for a printed and bound planner, go to the product page on Amazon.com. The...