Back to Shop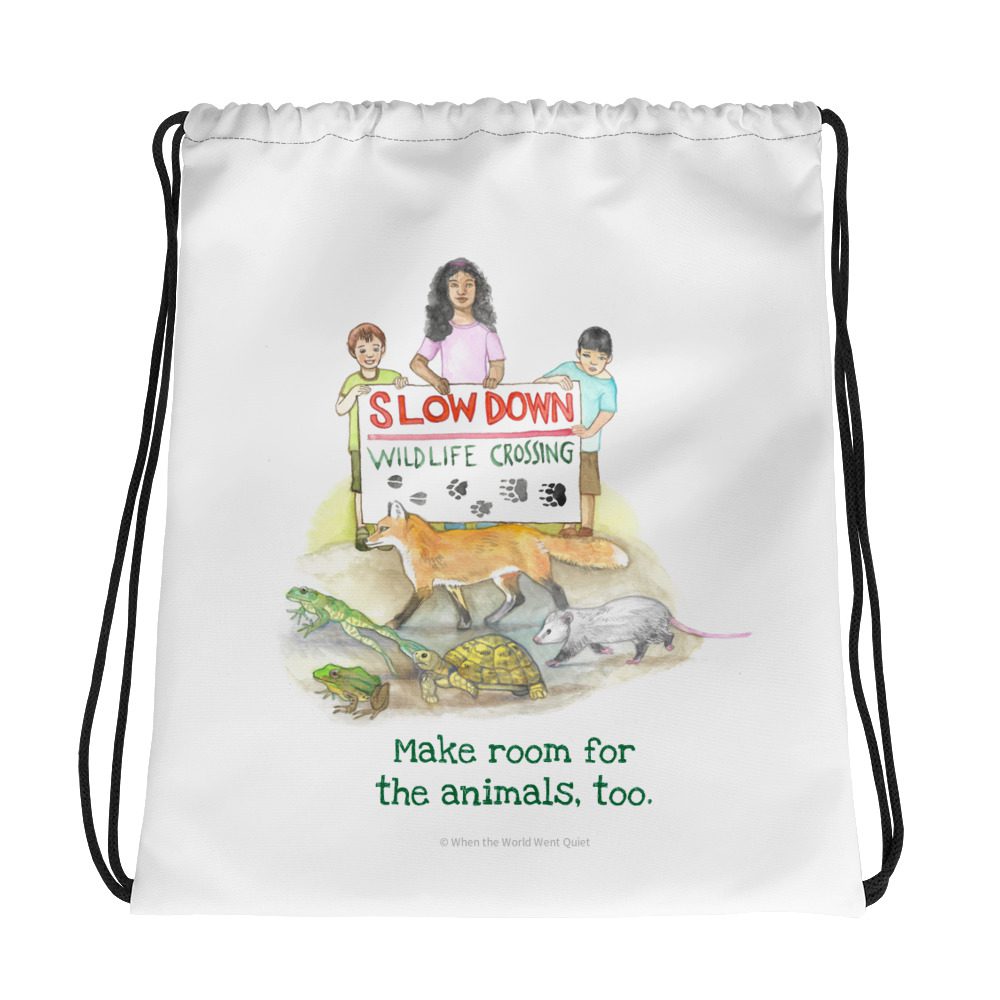 To stay informed about this and other products,
sign up for the IOM newsletter
.
Make Room for the Animals Drawstring Bag
Illustrated by Kelly Ulrich
$22.00
Perfect for everyday use, camp, sports, or your next great adventure! This backpack comes complete with a drawstring closure, contrasting shoulder straps, and a beautiful message from When the World Went Quiet—making it ready for just about any outing.
———
Design © Inspirebytes Omni Media, LLC. Artwork is individually printed at the time of order and the final product may vary slightly due to differences in how it appears on different devices. Sales tax is included in price, if applicable.
Learn more about our Printing and Pricing
View Product Specifications