Back to Shop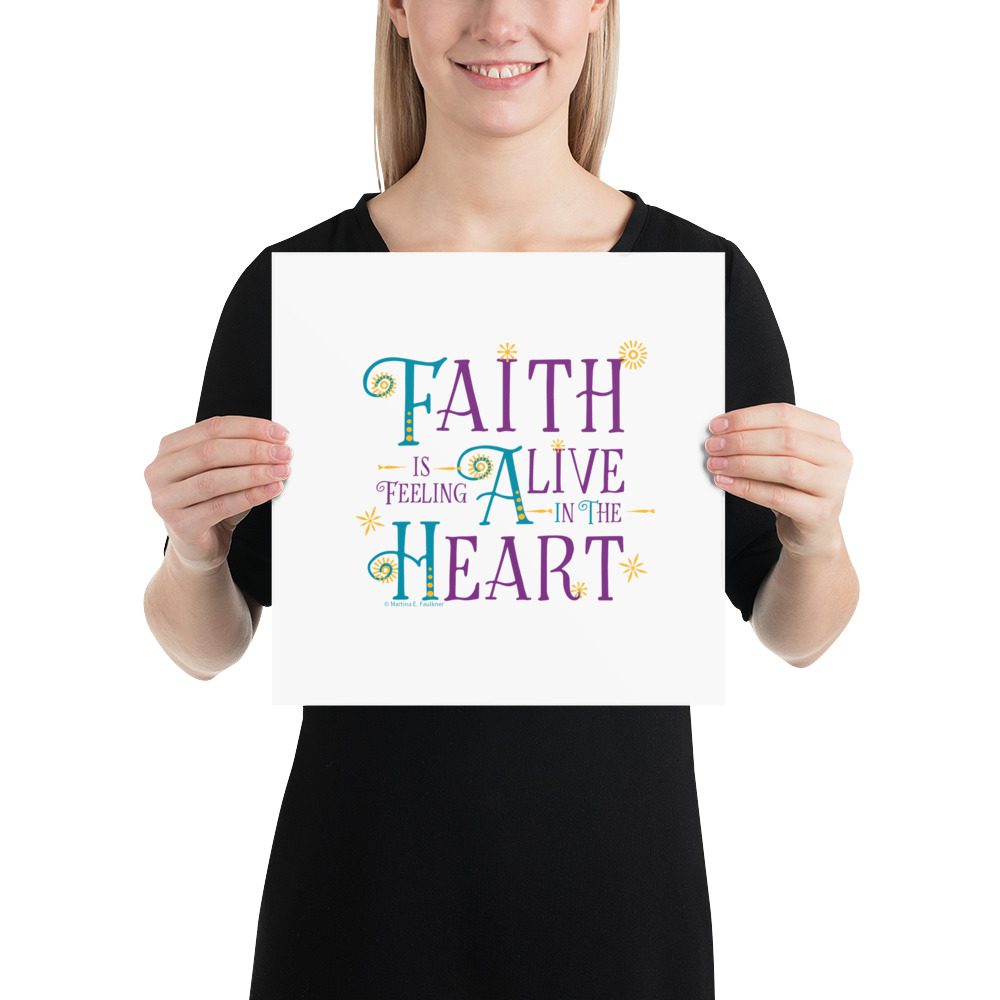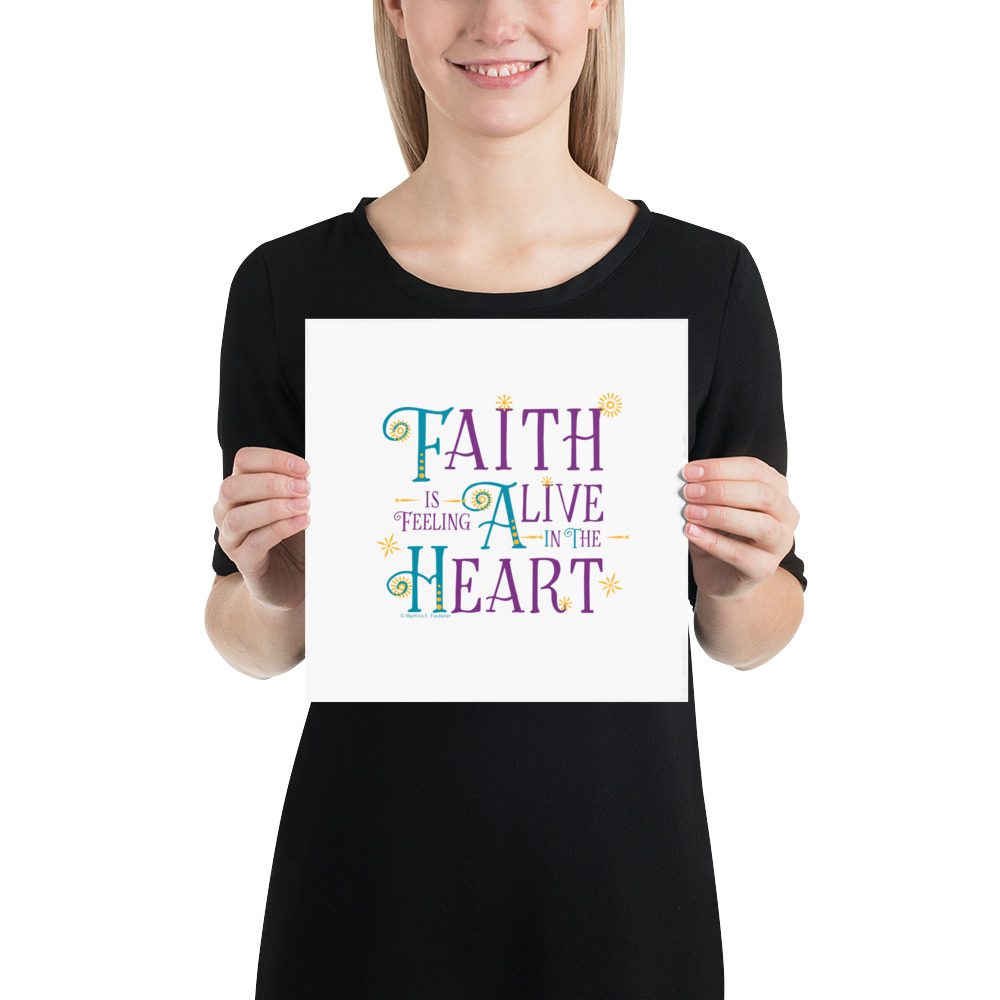 To stay informed about this and other products,
sign up for the IOM newsletter
.
Faith Print
$15.00 – $17.00
"FAITH Is Feeling Alive In The Heart" — This quote by Martina E. Faulkner is beautifully illustrated on thick and durable museum-quality matte paper. Available in two sizes and ready for you to frame according to your preference, it's a beautiful reminder that makes a wonderful accent to any room and is sure to brighten any environment… or heart.
Available in two sizes, the museum-quality art print is made on thick and durable matte paper, ready for your favorite frame. Each print is giclée-printed on archival, acid-free paper sourced from Japan to create brilliant prints that will adorn any room. [Paper thickness: 0.26 mm; Paper weight: 5.57 oz/yd²]
———
Design © Inspirebytes Omni Media, LLC. Artwork is individually printed at the time of order and the final product may vary slightly due to differences in how it appears on different devices. Sales tax is included in price, if applicable.
Learn more about our Printing and Pricing
View Product Specifications