Back to Shop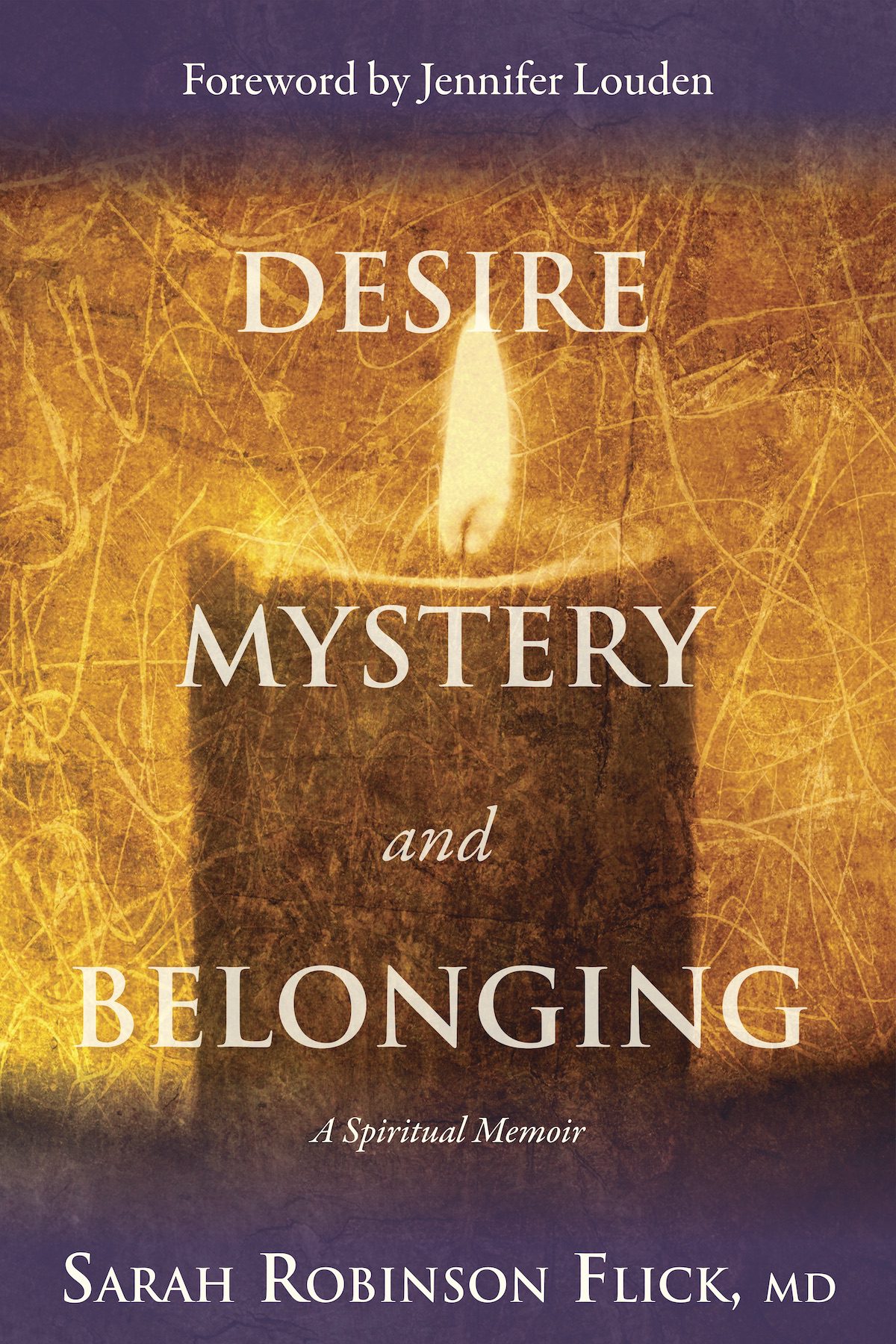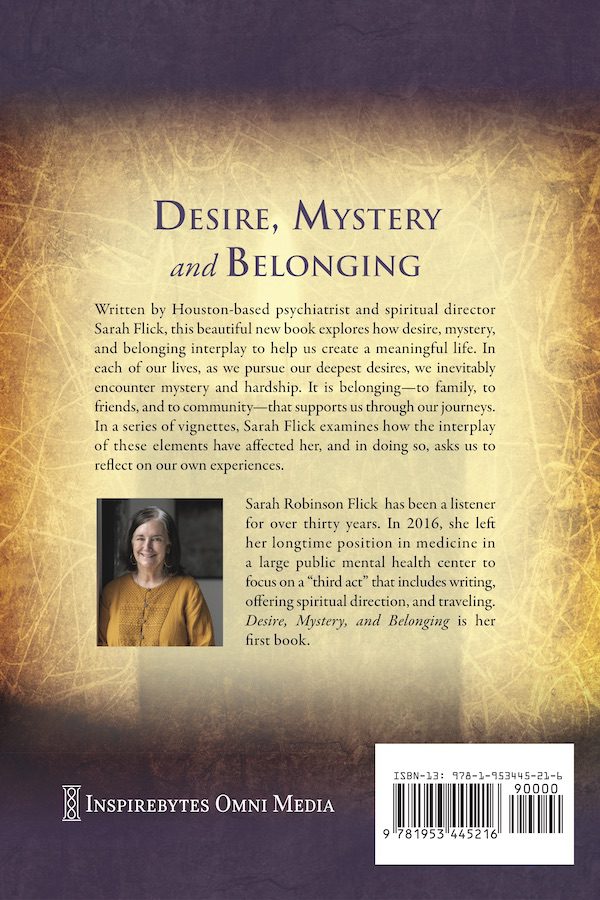 To stay informed about this and other products,
sign up for the IOM newsletter
.
Desire, Mystery, and Belonging
A Spiritual Memoir
$18.95
Written by Houston-based psychiatrist and spiritual director Sarah Flick, this beautiful new book explores how desire, mystery, and belonging interplay to help us create a meaningful life. In each of our lives, as we pursue our deepest desires, we inevitably encounter mystery and hardship. It is belonging—to family, to friends, and to community—that supports us through our journeys. In a series of vignettes, Sarah Flick examines how the interplay of these elements have affected her, and in doing so, asks us to reflect on our own experiences.
Publication Date
February 20, 2022
Product Dimensions
6 x 0.55 x 9 inches
More From This Author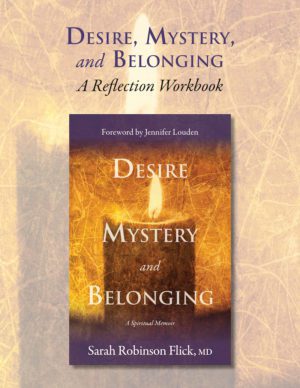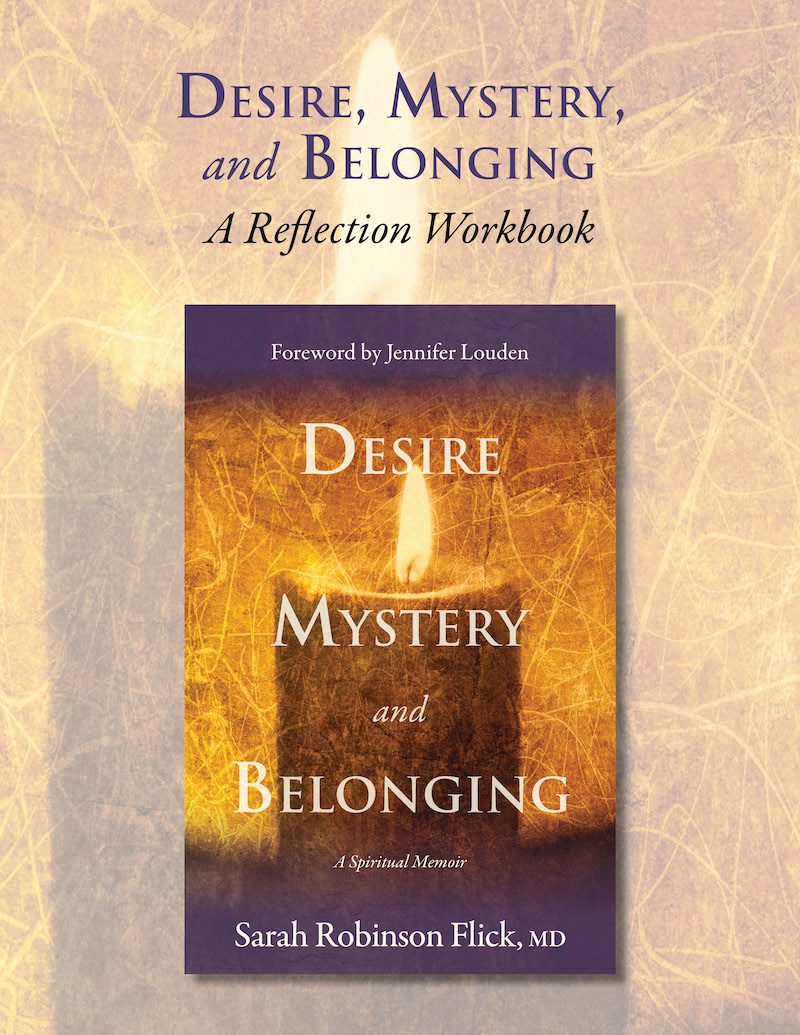 This 59-page Reflection Workbook is the perfect accompaniment to help you explore the themes inherent in Desire, Mystery, and Belonging. Sarah...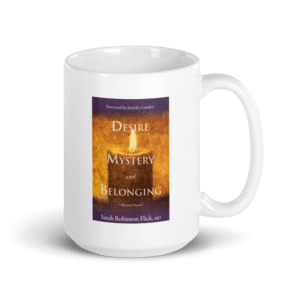 Start your day with this beautiful quote from Sarah Flick's new book: Desire, Mystery, and Belonging. Elegantly designed with the book cover on the...