Charlotte Rushton DiNunzio
Originally from London, UK, Charlotte Rushton DiNunzio is a professional photographer with over twenty years of experience. Never without a camera in her hand since she was a child, Charlotte has worked as a photojournalist all over the world, a high-end wedding photographer across Europe, and currently as owner and primary photographer at a boutique photography studio in Morro Bay, California. Additionally, Charlotte has been teaching photography at Cuesta College in San Luis Obispo for the last twelve years and loves sharing her joy and passion with new students.
If photography is her lifelong love, her true passion is redheads. Born a redhead into a redheaded family, she has always been immensely curious about what it means to stand out, how others treat you, and therefore, how this affects your opinion of yourself. When she puts the camera down, she can be found enjoying cuddles with her family and beloved family pets, or enjoying a nice cup of coffee (not tea!).
Sign up here to be notified when Charlotte releases something new.
More From This Author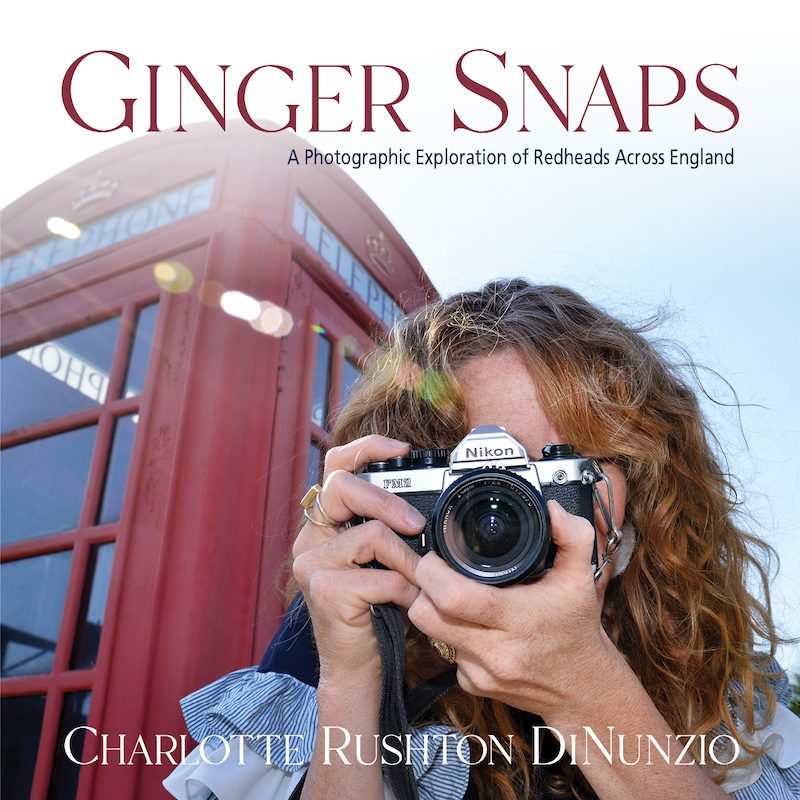 In Ginger Snaps: A Photographic Exploration of Redheads Across England, Charlotte Rushton DiNunzio aims her lens at a very personal issue:...