As an author and spiritual director, Sarah Robinson Flick's writing evokes a sense of the seasons, sacred places, and the spiritual nature in life. In this series of blogs, Sarah walks us through some of her best writing tips. These tried-and-true pieces of advice for new writers will be highlighted monthly. To learn more about Sarah and her writing, check out her debut memoir, Desire, Mystery, and Belonging, available now on Amazon.
---
Tip #7: Persevere
One of the more sensitive parts of the writing experience can sometimes be "rejection" when someone else says no to our writing. It might be an agent, a publisher, or a critic.
The world of creativity is like a big ocean at times. There are many inlets and capes to explore.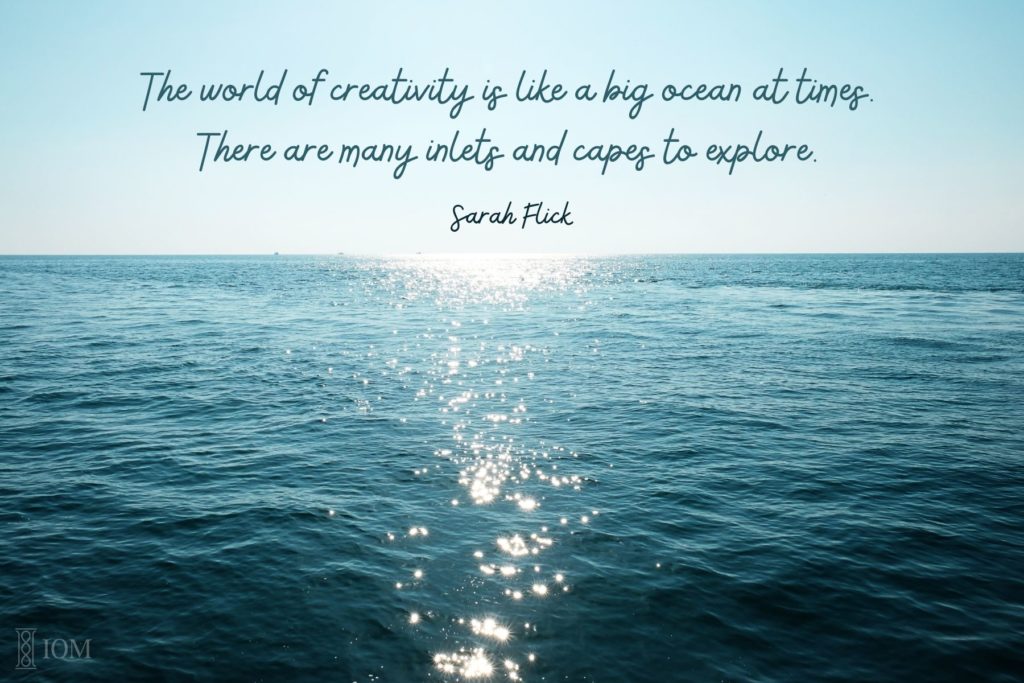 Our authenticity will bring us face to face with differences. This is what keeps the ocean alive.
We begin by knowing and trusting ourselves. There are always multiple paths to creating; may we continue to swim in creativity and respectfully explore all that we can find.