As an author and spiritual director, Sarah Robinson Flick's writing evokes a sense of the seasons, sacred places, and the spiritual nature in life. In this series of blogs, Sarah walks us through some of her best writing tips. These tried-and-true pieces of advice for new writers will be highlighted monthly. To learn more about Sarah and her writing, check out her debut memoir, Desire, Mystery, and Belonging, available now on Amazon.
---
Tip #6: Consider Lineage
When we are writing, it can be helpful and fun to consider our writing lineage.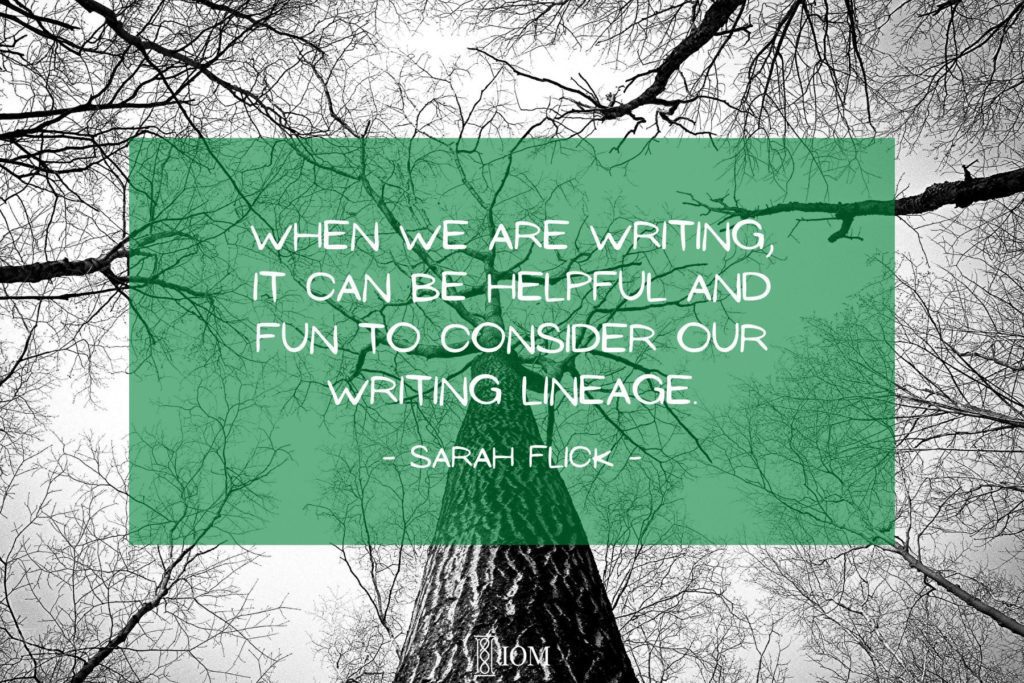 Can we remember any teacher from school who encouraged us, or have we studied with a teacher or a coach as an adult? How did this education impact our writing? Which authors have been meaningful to us as readers? Can we claim them as "mentors" even if we never meet?
For me, I hope to write in the lineage that includes Madeleine L'Engle, Carrie Newcomer, Oliver Sacks, Frederick Buechner, Jennifer Louden, and many more. I will always stand grateful for these souls, these minds, these spirits who have been lights to my path.
Whose lineage are you in?