Volume III / Issue 19 — 13 December 2022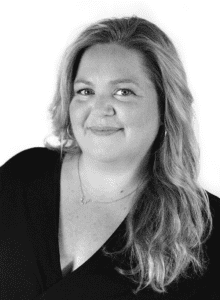 Contrary to popular opinion, there is no ONE WAY to do just about anything. Even if you speak to two different surgeons with the same training about the same type of surgery, they will undoubtedly have something different about their approach or method. The bottom line is: While goals and desired outcomes may be the same, how we get there is open to our individual interpretation. This is true of practically everything in life. [I say "practically everything" because I think it might be everything, but I'm leaving room for anomalies.]
I think it's especially true of holidays.
Your traditions and my traditions may overlap, but it's highly unlikely they will be the same. It's also possible for traditions to change over the years. What once seemed a guaranteed certainty may no longer make sense. And it's all good.
In my opinion the key to enjoying the holidays—or any holiday or event—is allowing room for anything to be possible… while also safeguarding that which makes you happy. If you don't like cranberry sauce, you don't have to have cranberry sauce. But if you do like cranberry sauce, then by all means make sure it's on your table. Especially make sure it's the type of cranberry sauce you like, even if it's only you that will partake.
We did this at Thanksgiving. As it turns out, my mother and I are not huge fans of turkey, so we opted to not have turkey. Dinner was delicious, and we were both happy. Just because something is an accepted "tradition" does not mean you have to do it.
I write more extensively about this in my recently published book 50 and F*ck It! It's a book for anyone who is ready to stand in their boots and claim their space on this planet of ours, especially women. After decades of doing/being/living for others' needs, women are at the front of the line when it comes to re-learning how to meet our own needs through self-care and love. My book is a love letter to these ladies, one that I hope will inspire them to bring their own cranberry sauce to the table.
All my best,
Martina
---
"It takes courage to grow up and become who you really are."

– E. E. Cummings –
---
In Case You Missed It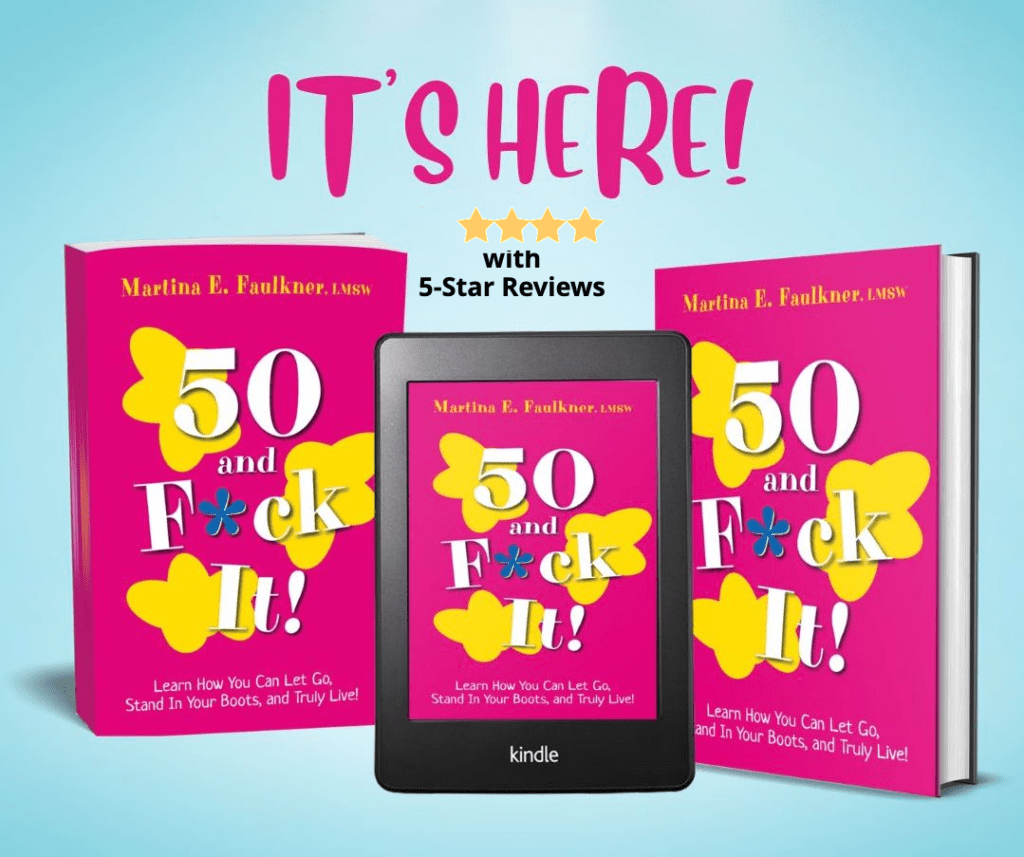 Released on November 30th, 50 and F*ck It! is already receiving 5-star reviews… with more on their way! Here's what two readers had to say:
"So much great life advice! Specifically on the elimination of "should" and permission vs empowerment. A delightful read that felt light and fun with much value. Highly recommend not just for those turning 50, but young women everywhere." – M. Javaid
"Martina Faulkner writes with soulful verve, sly humor, and vivid frankness. The book's title may shock and offend some older readers, but this Boomer male thought that what followed evoked fascinating insights." – A. Achenbaum
If you haven't purchased your copy yet – this is the PERFECT book to kick off the new year right! Forget about New Year's Resolutions based on some external ideal or socially-derived measurement. Get back in touch with what really matters to you, and learn how to prioritize your own life from a new perspective. This is the book to help you do just that!
---
Did You Know?
We created fun companion merchandise for the book! Check out the entire collection on our website by clicking here. Or click on the image below to learn more.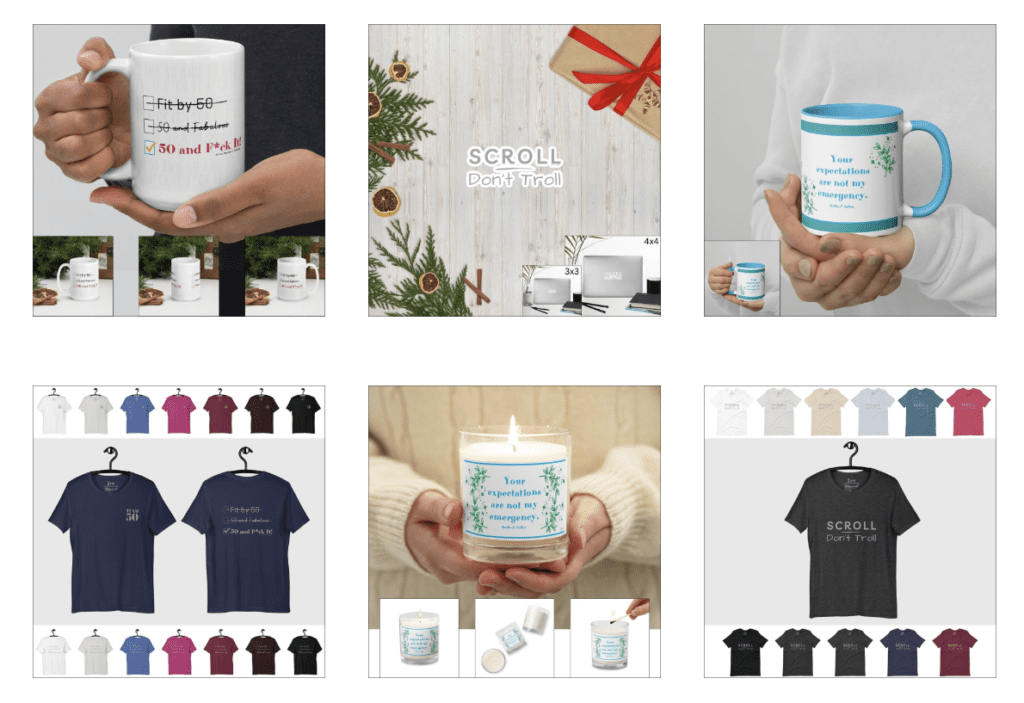 ---
Our Blog
We share new blogs every week from our authors. Everything from seasonal recipes to writing tips. Check them out and discover your new favorite way to experience our talented authors' and artists'.
---
Want to be the first to hear about our upcoming offerings?
---
Follow IOM Online
---