Volume III / Issue 18 — 22 November 2022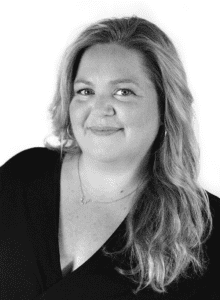 This week in the US, we celebrate Thanksgiving. In addition to being known as a major food and (American) football holiday, it's a time to pause, reflect, and give thanks.
I love how this is one of those things that can be both a verb and a noun. You can be grateful and give thanks, just as you can practice gratitude. It's both an action and a thing.
As a noun, we all recognize gratitude when we see it. It often gives us pause, makes us smile, and can be humbling to witness. As a verb, it engages us with life around us in more meaningful ways. The biggest obstacle to both, however, is thinking it needs to be BIG in order to be "correct." Nothing could be further from the truth. In fact, it's the smallest acts and moments of gratitude that often have the most impact.
From all of us at IOM to all of you… Thank You. We appreciate your support of our authors and artists as you purchase and share their work. Wishing you a beautiful Thanksgiving.
All my best,
Martina
---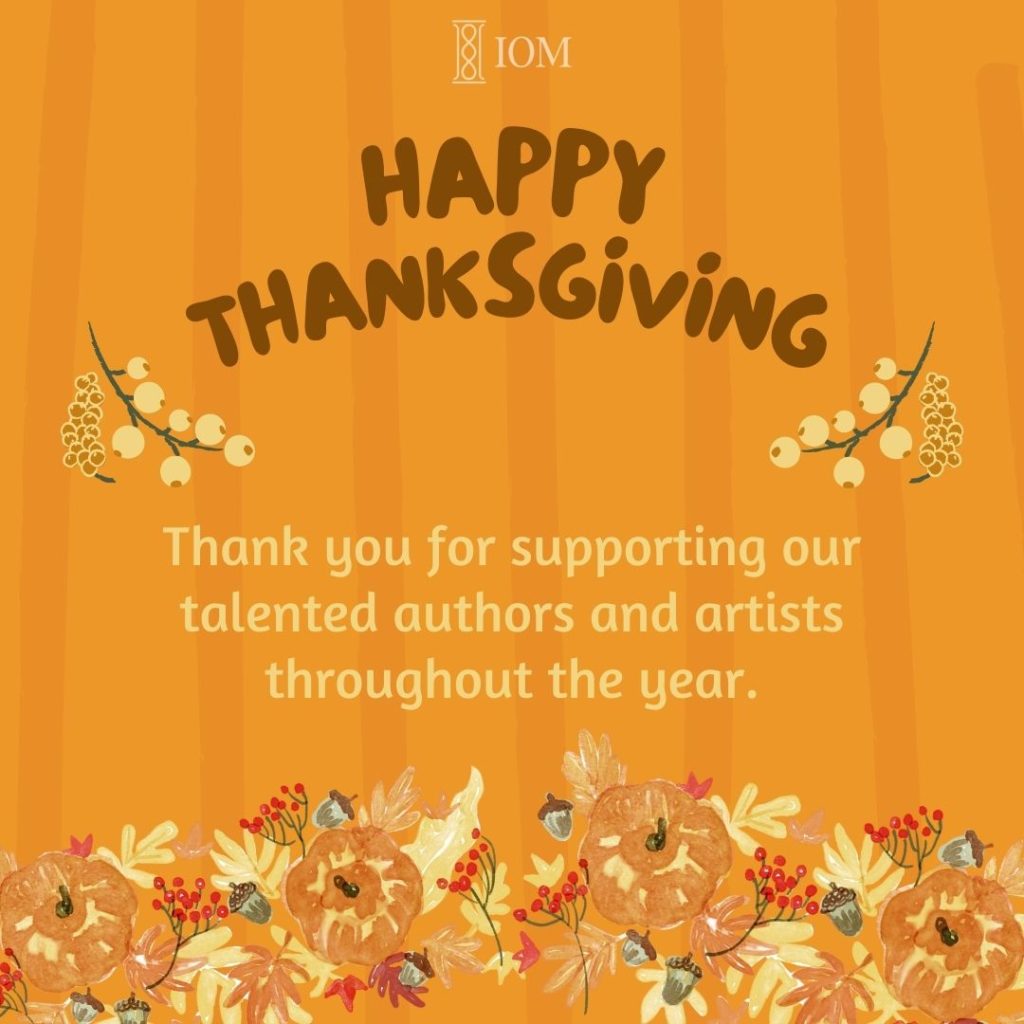 ---
Special Offer
Through November 30th, you can pre-order the EBOOK for 50% off. For only $4.99 (USD), you can have this humorous and inspiring book sent directly to your favorite reading device as soon as it's available. But you have to order it during the pre-order period before it returns to its regular retail price of $9.99 (USD) on December 1st.
This is a great way to get the book sooner and support the environment by using less paper! Win-Win!
Not in the USA? That's okay. You can click here to get pre-order EBOOK links for all countries.
Alternatively, we know some people don't use e-readers and prefer to hold a book in their hand. (We often do, too!) Instead of pre-ordering, you can sign-up to be notified of the book's release on November 30th. We do our best to make it easy with clickable links, by country. Sign up here!
PS: You can also do both if you want. We won't stop you. 😉 In fact, we have some of our favorite books in both ebook and printed formats. Why not? #booklover
---
Recent Blogs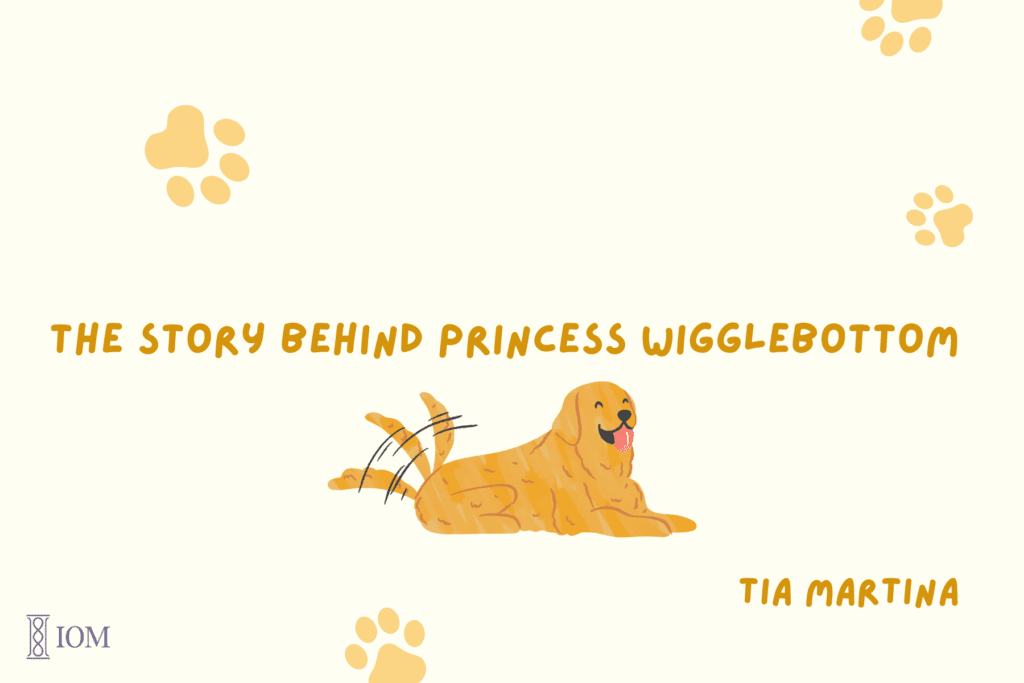 16 November 2022 — Martina E. Faulkner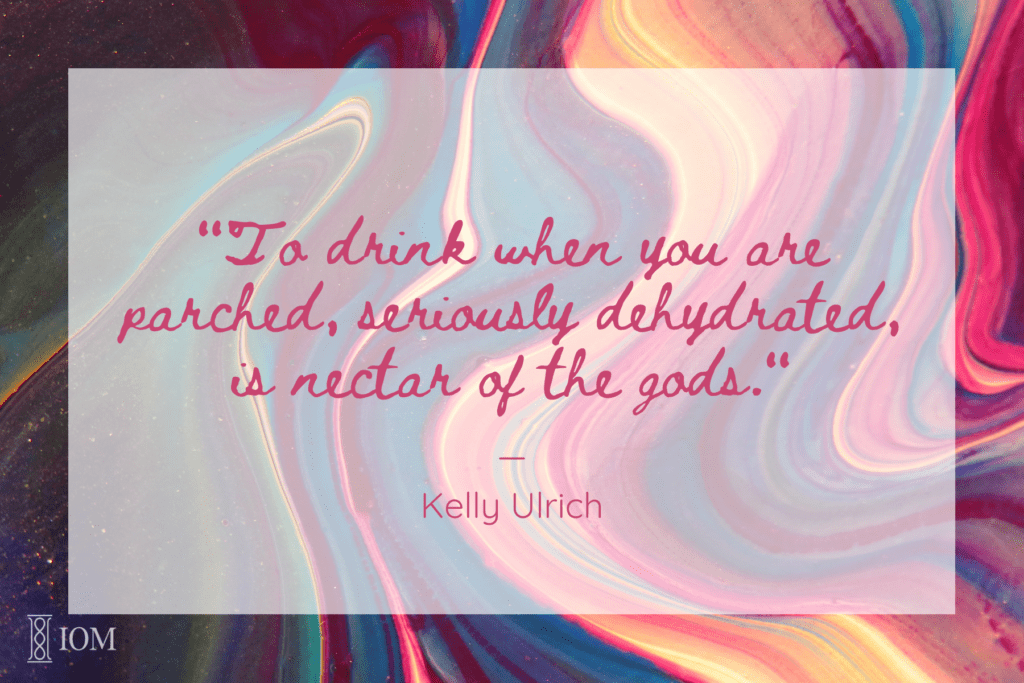 31 October 2022 — Kelly Ulrich
We share new blogs every week from our authors. Everything from seasonal recipes to writing tips. Check them out and discover your new favorite way to experience our talented authors' and artists'.
---
Want to be the first to hear about our upcoming offerings?
Follow IOM Online
---