"Always dream and shoot higher than you know you can do. Don't bother just to be better than your contemporaries or predecessors. Try to be better than yourself." – William Faulkner
For as long as I can remember, I have written down quotes. I have several quote books ranging from elementary school days to today. Though now I mostly use my phone to capture words that inspire me.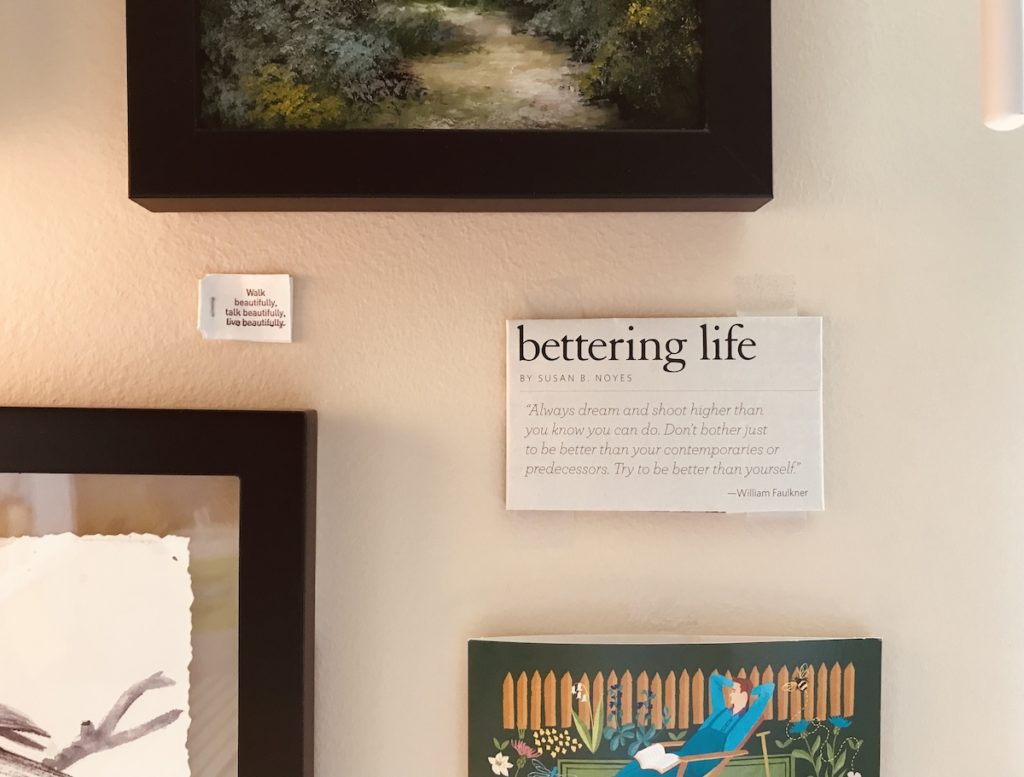 When I read this quote by William Faulkner in a magazine, I actually tore out the page instead of just writing it down. It now lives on the wall next to my desk, folded neatly among other artwork and quotations, where it has been for almost seven years. I keep it there for two reasons:
For me, it's always awesome to see my last name written anywhere ("Faulkner" is a pretty awesome name for a writer).
It reminds me of what's important.
This quote perfectly captures how I go about achieving my goals and what matters to me. I strive to be better than who I was yesterday, not who anyone else is. I have never been someone who thrived under competition with others.