Happy full moon earth angels. Earth angels love the moon cycles. Full moons magnetize and strengthen your intuition, increasing your ability to receive Angel signs and synchronicities. The brightness of the full moon illuminates your light as well as your shadow parts, such as stress, anxiety and pain, that need healing within you.
You are a highly intuitive, sensitive soul who believes in past lives and respects your body/soul connection. You love helping others and sharing your medicine freely. As an Earth angel, your main mission is to embody the benevolence of the Divine. You are meant to reclaim your magnificence and share it with others. You are guided to release the pain that holds your light hostage, and unleash your light for all to see and be inspired by.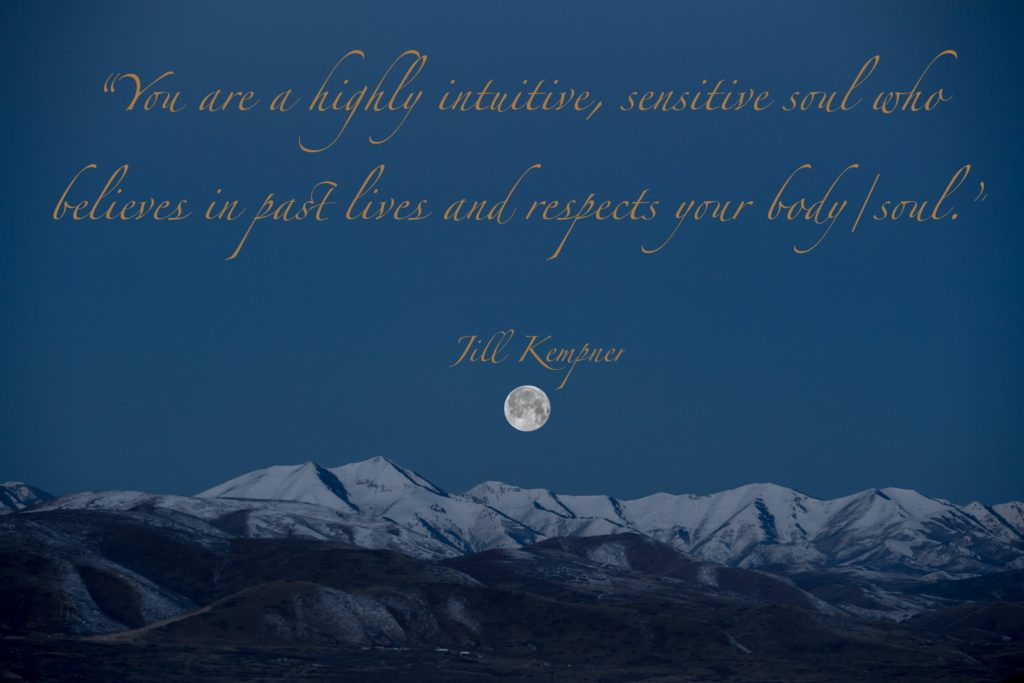 Earth angels are resilient. They courageously bounce back from any pain or issue in the tissue with compassion. They are devoted to finding the gem at the center of the boulder of pain.
The shadow side of being able to bounce back might allow your loved ones to take this gift for granted, and spew (energetically) all over you. The gift of flexibility—and the ability to spring back into shape after bending—can turn into being pushed past your limits, or being taken advantage of. Your ability to see the silver lining and the light in others does not mean others can walk all over you like a doormat.
Many earth angels who are empaths have trouble creating pristine boundaries that honor their sensitivities and intuitive abilities. The angels remind you, when someone breaks your boundary, you have actually broken your own. Tending to your sensitivities helps you maintain healthy boundaries. Addressing your needs first encourages your resilience.
Earth angels have to be vigilant that their adaptability does not turn them into becoming a martyr, scapegoat, or victim. When the shadow of resilience surfaces, simply pause. Place your hands over your heart and redevote by saying, "I am devoted to receiving love from my angels." This affirmation will help you get back into the flow of your angels' love.
Relaxation is key to keeping your resilience from moving to the dark side. My teacher, Kyle Gray, always says, "you are the keeper of your mind and body." You choose how you feel by practicing excellent self care. The 4 levels of relaxation support you in honoring your natural human limits and restoring resilience.
Physical relaxation softens your muscles and releases tension from your body which allows you to be more flexible.
Emotional relaxation allows all of your feelings to be acknowledged, which creates space for your intuition.
Mental relaxation calms your mind and makes room for creativity, divine solutions and miracles that allow you to bounce back with ease.
Spiritual relaxation invites you to trust that the angels have your back, and no matter how bent out of shape you may seem, your resilience endures.
When your resilience wavers during the moon cycles, you can invite the four levels of relaxation into your body and mind to restore your natural buoyancy.
If you are ready to release pain and restore your resilience with angel love, hire me as your angel coach. You can schedule a FREE Angel BTS with me by filling out my breakthrough session questionnaire on my website www.jillkempnerhealing.com. All my love and full moon angel blessings, Jill