Volume I / Issue 2 — 7 July 2020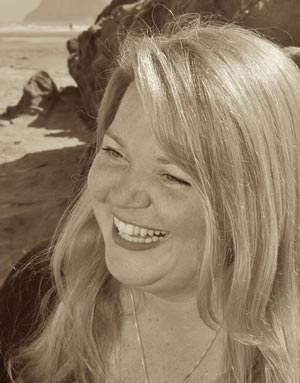 In this issue, we're celebrating everything "ginger." The first redhead I ever met had a mop of floppy curly red hair that made me smile (and feel a bit envious). Charlotte and I were only nine years old at the time and became instant friends! Now our friendship has spanned nearly four decades, and she's one of the most gifted photographers I know. What a joy it is for me to be sharing her first photojournalistic book, which—you guessed it—is all about redheads!
Carrying our ginger theme forward, Kelly Ulrich gives us a different "ginger" in her children's book: The Dublin Fox. Inside, Kelly takes us on a whimsical journey over a winter's day in the outskirts of Dublin as we follow a little rust-haired fox on his daily adventure.
Finally, summertime calls for delicious beverage options. Joanna has concocted an amazingly simple and refreshing drink made with, what else? Ginger!
Wishing you well,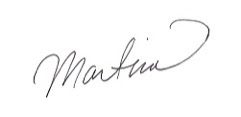 ---
Want to be the first to know about new releases by your favorite authors or in your favorite genres?
---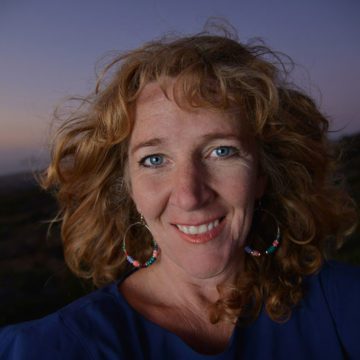 Charlotte Rushton DiNunzio
Charlotte Rushton DiNunzio brings character and joy to any situation. An avid photographer since she was very young, she can always be found with a camera (or two!) nearby. Whether she's photographing high school prom, local business owners, a seaside wedding, or the annual pet parade, her gifted eye and infectious laugh instantly puts her subjects at ease. Charlotte's real-life documentary style is what turns clients into friends and makes her work so inviting—and compelling.
In Ginger Snaps (coming Fall 2020), Charlotte has turned her lens on a subject very dear to her heart: redheads in England. It's a genuinely beautiful photographic exploration that is not to be missed.
The Dublin Fox
Coming August 21, 2020 — Have you ever wanted to rent a cozy cottage in Ireland for a month? Most people would probably choose summer for such an escape, but in The Dublin Fox our narrator has decided to spend winter in the "Emerald Isle"—along the way, she stumbles upon an age-old tradition surrounding a local red-haired fox.
A product of Kelly Ulrich's imagination, the story follows a young fox as he makes his way through the town on a cold winter's day. It's only when our storyteller gets cold enough to warm up in a pub that we learn the real story behind the tale. (Or tail, as the case may be!) Filled with beautiful watercolor illustrations, The Dublin Fox is a narrative for children of all ages.
---
Coming Soon
When the World Went Quiet
Coming July 31, 2020!
Don't miss this beautifully illustrated children's book revisiting the magical stories of animals around the globe enjoying human spaces while people stayed at home.
Sign up to be notified of its release!
---
"I'd rather regret the things I've done than regret the things I haven't done."
– Lucille Ball –
---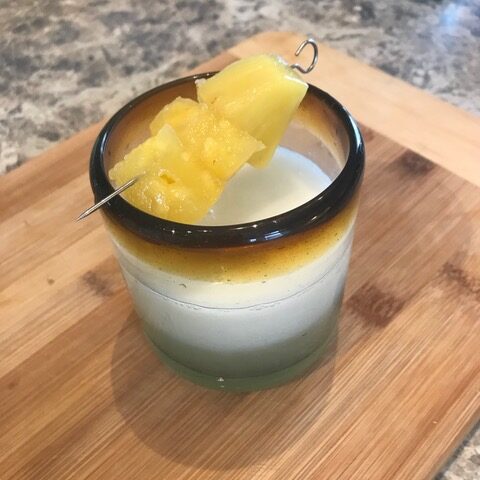 The Ginger-Mary Ann
by Joanna Quargnali-Linsley
This summertime drink is a little bit spicy and a little bit sweet, just like Ginger and Mary Ann from Gilligan's Island. We think you'll love it!
To Make the Pineapple-Ginger Syrup
2 cups pineapple chunks
1/2 cup sugar
1 cup water
2 inches fresh ginger root, peeled and sliced
1/4 teaspoon salt
1 teaspoon lime juice
1 teaspoon vanilla
Cook in sauce pan for 20 minutes over low heat. Let sit for 2 hours. Strain. Chill. Pineapple chunks can be saved and used as garnish. Ginger can be eaten as well, if you are adventurous.
For the Drink
2 parts Coconut Milk
1 part Syrup
1 part club soda or sparkling water
In a clear glass, pour the syrup and water first, then gently add the coconut milk for a beautiful layered drink! Garnish with a skewer of the soaked pineapple.
For the adults, this also works well with a splash of vodka.
---
Upcoming Events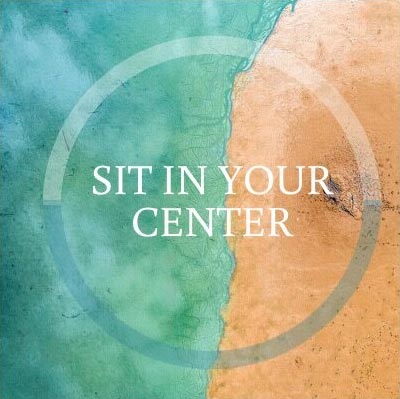 Kate Brenton, EdM
Sit In Your Center: Journey Together
July 20, 2020
Four week journey, with live class + supportive community , for women to remember their innate power + move from Center.
"Sit in Your Center is an opportunity to deeply connect with yourself, in a safe environment. Kate's ability to hold space, her dedication to her own practice, and her passion for sharing combined to soothe my soul —at the same time, I felt cracked open and connected to myself at a new level."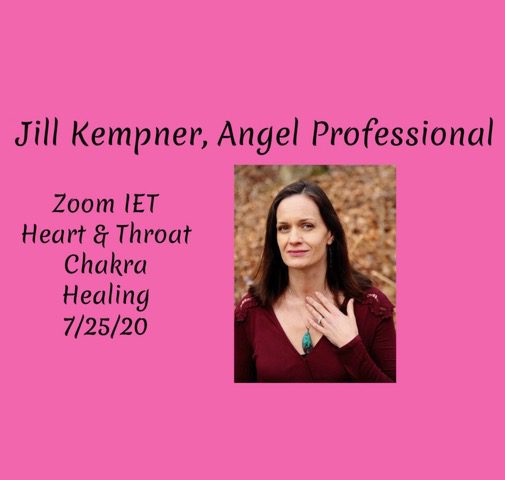 Jill Kempner
IET Heart & Throat Chakra Healing
July 25, 2020
In this one hour group healing (via Zoom) you will relax your physical body and allow for deep cellular healing from your angels to clear any pain or discomfort from your physical body connected to your heart and throat chakras, including the muscle of your heart, lungs, thyroid, parathyroid, mouth, teeth and jaw.
This group healing experience is being offered for a limited time for only $14.